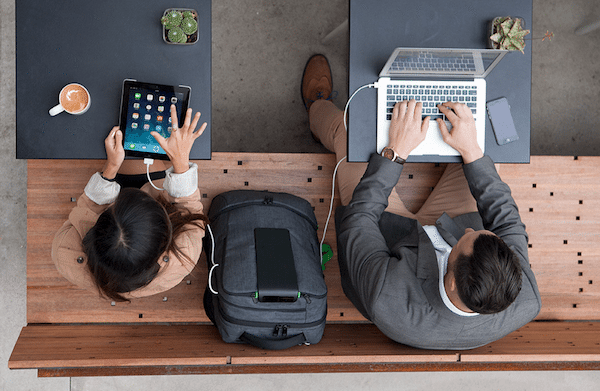 AMPL Labs announced on Tuesday (February 10th) it has exceeded the initial goal of its Indiegogo crowdfunding campaign to support development of its innovative AMPL SmartBackpack, raising more than $125,000 in contributions in just four days.
The self-dubbed "World's Smartest Backpack" is considered an intelligent mobile charging system integrated into an attractive backpack that protects portable electronics with a shock-absorbing core and rain-resistant coating. Its SmartSensors communicate battery levels, internal temperatures and more to the AMPL mobile app, giving consumers the ability to monitor and control charging inside the bag without having to open a zipper. The backpack is expected to be available this September.
AMPL Labs' CEO Mike Patton shared,"With contributions pouring in from more than 40 countries around the world, it's clear that our SmartBackpack has global appeal. We're grateful for the support we've received so far and we're excited that connected consumers find our bags a logical solution to the everyday challenge of keeping their devices charged."
Earlier this week, the company had received contributions from more than 500 supporters, who are looking to help AMPL bring to life its vision of an intelligent mobile charging system that can power, protect and connect portable electronic devices such as smartphones, tablets, and laptops.
The  campaign features several product-based Perks starting at $50. All Perks are being offered at a discount of at least 25 percent off the manufacturer's suggested retail price. For example, the base AMPL SmartBackpack is discounted to $225 (25 percent off the $299 MSRP). And the backpack bundled with two expansion SmartBatteries is being offered for $399 (32 percent off the $537 combined MSRP).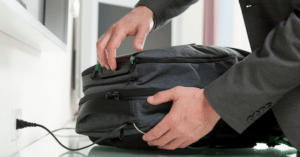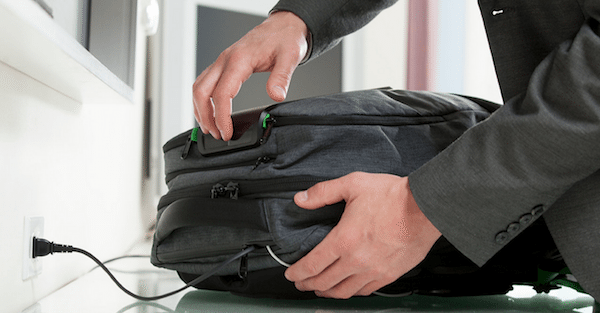 The company has completed the design of the backpack, batteries, and smart-power electronics and has built several working prototypes. Funds raised in the campaign will be used to purchase tooling, build a global supply chain and finance the costs of ramping-up production. Further contributions will begin to unlock stretch goals with key feature enhancements, starting with an expanded palate of color options and potentially including increased battery capacities, a wireless charging accessory for the shoulder-strap holster, and an expanded array of smart sensors.
Patton added, "Consumers are telling us what they need from a mobile charging solution and we continue to listen. The feedback has been consistently positive and we want to be in the position to empower consumers with a compelling solution to their portable power needs."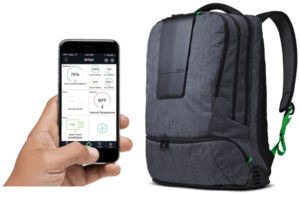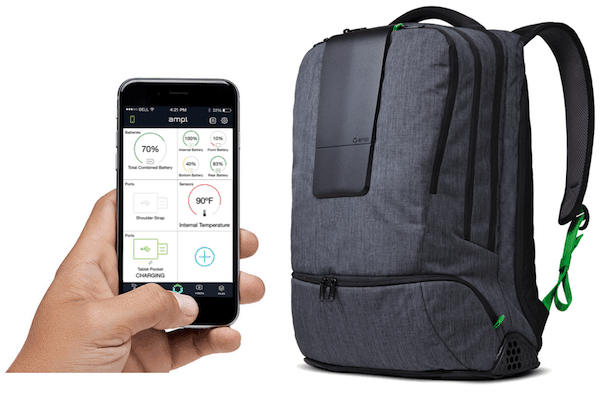 The charging system of the AMPL SmartBackpack is comprised of six USB connections, an internal 18.5 watt-hour (Wh) battery that can recharge a smartphone 2-3 times, and supports up to three optional modular SmartBatteries. The SmartBatteries come in two sizes: TabletBoost (which supplies another 18.5Whs and can charge a smartphone and tablet simultaneously) and LaptopBoost (which adds 55Whs and can charge most laptops directly or through the optional SmartInverter module with an AC outlet, sold separately).
The SmartBackpack communicates with the AMPL Mobile App, allowing consumers to manage the charging-priority of their devices, monitor battery levels, internal temperatures, and even be alerted if they've forgotten their bag. Users can also check battery levels and other vitals on the OLED display on the front of the bag using capacitive touch-sensitive controls.
In addition to providing power to charge devices on the go, the TSA-friendly backpack protects consumers' portable electronic gear with a lightweight, shock-absorbing bottom sole and a water-resistant coating on the exterior fabrics.
Have a crowdfunding offering you'd like to share? Submit an offering for consideration using our Submit a Tip form and we may share it on our site!