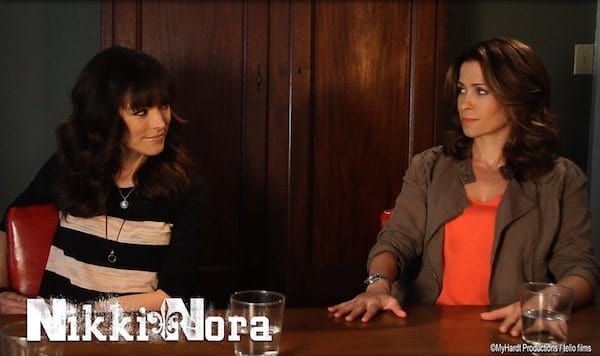 Ready to bring more episodes to their devoted fans (and the city of New Orleans), the popular lesbian-themed drama series, Nikki & Nora, has made its way to Indiegogo once again for second season funds.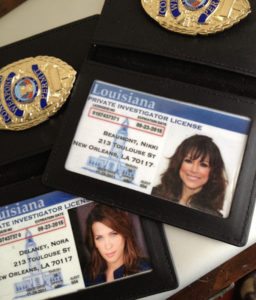 Per its synopsis, Nikki & Nora follows two former NOPD officers that have turned into private investigators They navigate the channels of their personal lives together, alongside their dedication to uncovering the truth in the city that really likes to keep its secrets.
Sharing details about the show's history, the production team revealed, "The original Nikki & Nora pilot, shot in 2004, was the first lesbian-themed drama series in serious consideration for a network TV slot. When this 'ahead of its time' series did not get an order, the pilot was leaked on the Internet to an underserved TV audience, a loyal fan base was created… And they never stopped loving their favorite Big Easy couple.  YouTube exploded with videos and tributes to the couple, as well as fan-fiction sites dedicated to imagining and telling the stories of these two women who inspired them.
"When creator, Nancylee Myatt, approached her stars about a reboot of her original idea, they came on board without hesitation to recreate their roles as Nikki and Nora. [The ladies] will be the first time an unaired network pilot has been re-imagined and made for distribution exclusively on the web. All made possible by fans that would not let go of this concept and this crime fighting couple in America's oldest party town.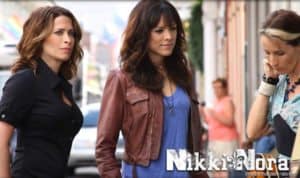 "They rallied around the creator, producers and cast supporting the crowdfunding campaign, which is now the largest funded campaign with lesbian lead characters – surpassing their goal by 30%. The first released trailer has proven so popular, so fast, it is clear the audience is much broader than anticipated. In a television landscape loaded with garden-variety procedurals, there is room for one that is sexy, funny and as mysterious as the city it is set in."
Nearly two years after collecting funds for season one, the Nikki & Nora production team is backed and has offered more details about the upcoming season. The ladies will have a brush with the dark side of the New Orleans art scene when they expose a high-end forgery ring.
Funds from the campaign will go towards the following:
Flights to New Orleans and hotel rooms for out of town cast and crew
Meals to keep our hard working cast and crew nourished through the long hours on set
Location fees that allow us to show show you the vibrant New Orleans that Nikki & Nora inhabit
Equipment rental (lights, cameras, sound, etc)
Costumes and Props
Post production (editing, music, titles & graphics)
Since its launch on Saturday (February 14th), Nikki & Nora's Season Two campaign has raised nearly 14% of its initial $95,000 goal. It is set to close on March 16th.
___________________________________________________________
Have a crowdfunding offering you'd like to share? Submit an offering for consideration using our Submit a Tip form and we may share it on our site!