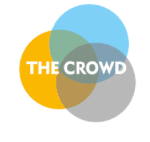 Led by the former CEO of the YO! Group and CEO of The Crowd Jim Woods, The Crowd's mission is to change the way companies draw up their sustainability strategies with a knowledge sharing revolution in how companies approach social and environmental issues. The London-based company, which has a community of 10,000 businesses and sustainability experts, will launch two new digital platforms in 2015: The Curve and Crowd Consulting née Going Naked. With the help of 100 backers and counting, the startup has raised over £216,745 for the 20% equity offered for its A (£10,000), B shares during its Crowdcube campaign.
"Our 6 years of work with the business community has led us to the conclusion that that most companies are over reliant on internal experts and external advisors as they build their sustainability programmes. The result is an unnecessary duplication of innovation and an unnecessary cost for society," explained The Crowd on its campaign. "There is a smarter way. Most companies see sustainability as a pre-competitive issue and are willing to share experience if it reduces their risks and costs. By providing the platforms to do this, The Crowd has an opportunity to build a valuable business that accelerates the rate of change."
The proceeds of this £300,000 fundraising will be used to complete the development of The Curve and Crowd Consulting platforms and to hire the delivery teams. "The Curve is expected to be the main engine of growth through to 2017, when total revenues are forecasted to reach £2.3m. With EBITDA margins forecasted to increase from 20% in 2015 to 45% in 2018, the business will become significantly cash generative. We expect to provide a 7-fold return to investors at a planned exit in 2018, many of whom will also value being part of positive change," according to The Crowd's campaign.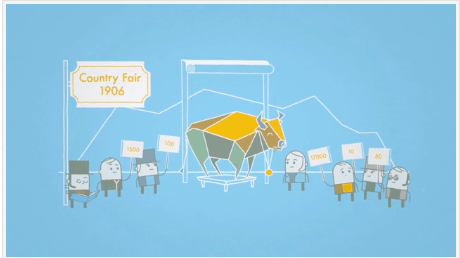 To date, The Crowd has been funded by the profits from its events programme, with over 12,500 people attending 120 events since we were founded in 2008. Our monthly London event, The Crowd Forum, has met 75 times and is a regular meeting point for agents of change. These events have given the startup the critical relationships and insights needed to co-create its new digital platforms.
Details about The Crowd's new digital platforms:
The Curve

The Curve is designed to change the way companies draw up their carbon and energy strategies. An interactive database that allows companies to draw on the experience of their peers across geographies and sectors, it helps companies to efficiently find what works. Our 2014 pilot demonstrated their willingness to share, with 65 organisations – including Sainsbury's, BT, Tesco and Burberry – voluntarily sharing 220 investments worth £400m. The business model is similar to Facebook or Twitter – free to use for sharers, with revenues coming from data access and supplier introductions. We expect to have over 500 companies sharing a total 28,000 investments by the end of 2017, with revenues of £1.2m.

Crowd Consulting

Crowd Consulting is an evolution of our "Going Naked" format, which we developed for Sainsbury's and FTSE100 property company British Land. A web-based service, it is designed to offer companies a cost and time-efficient way of engaging their stakeholders and peers as they draw up their sustainability strategies, drawing on the principles of open innovation and the wisdom of crowds. We forecast 46 corporate users at a price of £15k per assignment in 2017, but we see potential to increase this significantly through affiliate partners.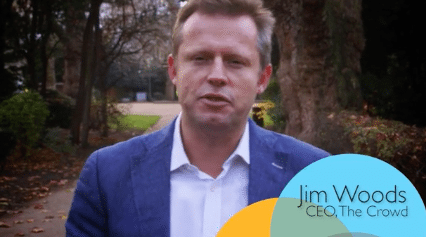 Leading The Crowd as CEO Jim Woods since 2012, the experienced entrepreneur and business leader was CEO of the YO! Group, the incubator behind YO! Sushi and Yotel!.  He also founded ScooterSolutions, the developer of a delivery motorbike, and has advised a number of early stage businesses. He began his career as an investment banker in London, New York and Asia, with his last posting as the SE Asian telecom analyst for Nomura Securities. Woods is a non-executive director at Acre, one of the leading sustainability recruitment firms in the UK.  Included in The Crowd's team: Luke Clarkson, Business Development Director;  Swati Bali, Events & Operations Manager; and Kate Endrelunas, Corporate Relationship Manager.  Serving in the Non-executive & advisory capacity are Ben Patten, Founder & Non-Executive Business Development Director and founded Green Mondays Founder; Caroline Holtum, Strategy Advisor; and Steven Fawkes, Advisor.

For more detailed information about The Crowd's Crowdcube campaign, please click here.

_____________________________________________________________

Have a crowdfunding offering you'd like to share? Submit an offering for consideration using our Submit a Tip form and we may share it on our site!

Sponsored Links by DQ Promote