The 3rd Annual Women Investing in Women (WIIW) kicks off today with a focus on women and finance. The global movement led by founder Anu Bhardwaj, has organized a gathering with industry leaders from around the globe. The event will feature two big names in the crowdfunding space too. Doug Ellenoff, one of the chief architects of the JOBS Act legislation, will present a keynote on "Crowdfunding and Women", and Candace Klein a recognized thought leader in the space and Chief Strategy Officer of Dealstruck – a fast growing peer to peer lending platform targeting small business.  The event is taking place at Arizona State University's Walter Cronkite School of Journalism and Mass Communications. Bhardwaj shared the growth of the event focusing on women and girls;
"this will be the largest Women INVESTING in Women Summit after having expanding our Global WIIW Summit Series across North America, Asia, Europe, and Africa over the past 12 months. In the true spirit of Women INVESTING in Women, we are extremely thrilled that a large portion of our revenues will be supporting the Official Launch of The State of Women Radio Network, the Women INVESTING in Women & Girls Radio Show, and the Girls Rule Foundation."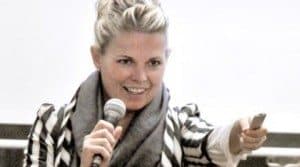 WIIW is described as a global "revolution" of passionate individuals around the world united for creating broader access to capital and supporting economic empowerment for women and girls. WIIW has been championing this cause through public-private partnerships, education and information-sharing through social media, and collaborations to promote financial literacy.
WIIW's activities range from advocacy for global women's issues and seminars for women entrepreneurs to a broader dialogue toward increasing the number of women on corporate boards and in the global private equity industry. WIIW boasts social followers of over 200,000 individuals.
Some of the other presenters at WIIW include;
The "Women INVESTING in Women and Girls Radio Show," a show produced and broadcasted by teenage girls in the Valley engaging listeners on global women's issues, entrepreneurship, investing, that is produced locally in Phoenix by the Kidstar Corporation for Voice America Kids with an estimated reach of 5.6M worldwide.
Lisa Stone, SheKnows Media's Chief Community Officer and Co-Founder of BlogHer .
Barbara McAllister, Director of Global Strategic Initiatives, from Intel Women & Girls.
Courtney Klein, Co-Founder, SEEDSPOT
Gloria Feldt, Founder, Take the Lead,
Heidi Jannenga, Co-Founder, WebPT
Aly Saxe, Founder, Founder & CEO, IRIS Software
Dr. Ann-Christine Langselius, Founder, Maya Global Invest
Cindy Christi, Founder & CEO, CXI Media
Poonam Ahluwalia, Founder, Youth, Entrepreneurship, & Sustainability
Anila Arthanari, Director of Development, Infusionsoft
Angela Hughey, Founder, ONE Community MEDIA
Kathy Sacks, Founder, Fearless Ventures
Kathy Bass, Founder, Ladies Who Brand
The event is taking place February 20th and 21st.