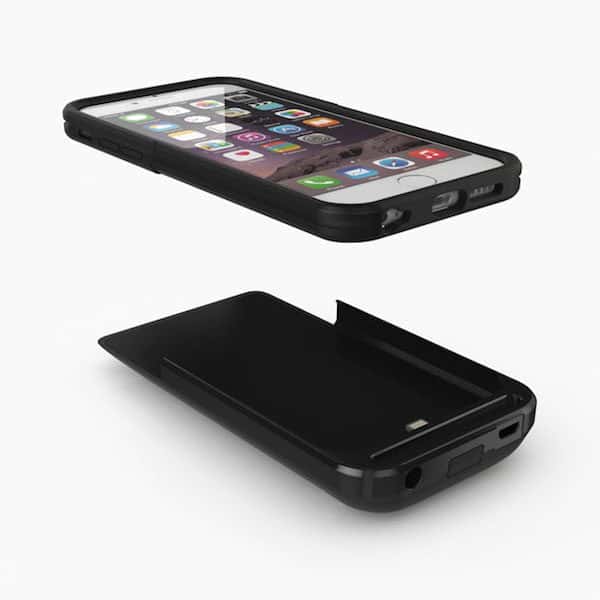 On Wednesday (February 25th), Prong announced that the PWR Case is now available for the iPhone 6 via pre-order through its new crowdfunding campaign on Indiegogo to help iPhone 6 owners keep their phones charged all day — no cord required. The company also has begun shipping the Prong PWR Case for the iPhone 5 and iPhone 5S.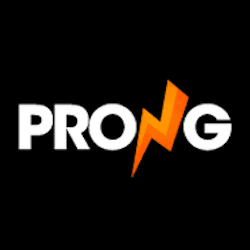 With the PWR Case, Prong is solving a problem that plagues phone users everywhere: the battery power declines and it's time to find a way to charge — fast. Unlike other solutions that force people with dying batteries to tether to an outlet with a cord or mobile chargers and backup batteries that require multiple pieces of hardware, the Prong PWR Case is the universal solution. It's the only charging option available that doesn't require remembering a phone charger, carrying a cord or hovering by a wall while charging. The PWR Case provides people with security and the confidence that they'll always have an easy way to charge.
Co-founder and CEO of Prong, Jess Pliner stated, "Everyone has experienced that moment of panic as you watch you battery icon go from green to red, warning that soon you'll lose the ability to use your phone. That panic turns to rage when you realize you didn't bring a charging cord with you."
Low battery anxiety is a real thing. According to a Veloxity report, 84 percent of respondents in New York City, 71 percent in Boston, 70 percent in Chicago and 64 percent in Philadelphia reported having experienced anxiety and stress due to a low battery on their mobile phone. Prong aims to help alleviate this issue and resolve low battery anxiety with the PWR Case product line.
About the PWR Case product:
Available for the iPhone 5, iPhone 5S and iPhone 6, the PWR Case is a sleek, yet durable, phone case, a slim bumper, a backup battery and a charger — all in one. The backup battery detaches easily and recharges in any outlet using retractable A/C plug prongs that fold flat against the case when not in use.
Without needing any additional components to charge, the PWR Case's built-in plug and ability to detach from the phone allows the user to live life as usual: talking, texting, reading content and playing games on his or her phone while the backup battery charges.
With two different battery capacity options, the PWR Case charges the iPhone about one percent per minute, providing an additional 80 to 100 percent extra battery life, and the backup battery charges from zero to full in about 60 minutes using the integrated plug.
In case an outlet isn't available or someone prefers to charge via USB, the PWR Case also comes with a micro-USB cord, which will charge the backup battery from zero to full in about three hours.
Current color options for the PWR Case for the iPhone 5 are slate (black), white/gold, blue/grey and white/gold. The PWR Case for the iPhone 6 will be available in four color variations: slate (black), pink/white, blue/grey and transparent.
The PWR Case for the iPhone 6 is available for pre-order today for $80. Following the pre-order, the PWR Case for the iPhone 6 will retail for $99.95 to $120, depending on the level of power capacity.
Shipping to the U.S. and internationally, the PWR Case for the iPhone 6 is expected to ship in spring 2015.
The PWR Case for the iPhone 5 is currently available, starting at $99.95.
Pliner then added, "Our Prong PWR Case solves that problem by getting rid of the cord altogether, making your phone case both a charger and extra battery in one. When you do need to power up, you don't have to be tethered to a wall by a pointless cord — keep your phone with you, plug the PWR Case into the wall and stay in the moment."
Since this morning, the Prong's Indiegogo campaign has already raised nearly $45,000 thanks to over 140 backers. It is set to close on March 27th.

_______________________________________________________

Have a crowdfunding offering you'd like to share? Submit an offering for consideration using our Submit a Tip form and we may share it on our site!

Sponsored Links by DQ Promote