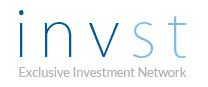 California-based INVST, has announced significant partnerships with three institutional clients including; Sperry Van Ness / Dealpoint Merrill, Canyon Creek Capital and Benhamou Global Ventures.  The online private network is part of a growing number of platforms that are leveraging technology to connect sophisticated investors with institutional quality investment funds.  INVST is an offshoot of Invested.in an investment crowdfunding platform software provider. Invested.in, founded by Alon Goren, saw an opportunity to leverage the technology, experience and data collected in crowdfunding to bring online the entire offline investment community.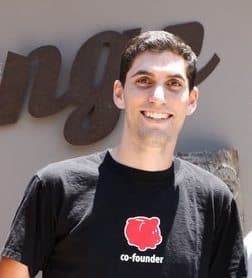 "Never before have we seen this caliber of investment opportunities in the online investment portal space", says Goren, founder and CEO of INVST.  "The size, quality and types of deals represented on INVST are indicative of the future of online fundraising in the alternative fund space."
INVST targets accredited investors, institutions and family offices plus fund marketeers. INVST previously announced partnerships with Carillon Capital and Bendigo Securities.
INVST described the institutions that have committed to their platform:
Sperry Van Ness, DealPoint Merrill, a privately held Los Angeles based owner and operator of adaptive reuse value-add retail shopping centers and self-storage properties nationwide. As a sponsor of real estate co-investment opportunities with Sperry Van Ness International, its real estate advisors and clients, and under a national partnership with Sperry Van Ness International, their first priority is capital preservation and acquiring assets at discounted prices. They focus on assets that deliver robust cash-on-cash returns, then sell or refinance on stabilized operating performance.
Canyon Creek Capital, a successful Los Angeles based venture capital firm, with several realized and pending exits, focused on mobile, digital media and SaaS based technology startups in the "Bridge to the A" and Series A financing stage.  The fund is uniquely structured to allow it's investors the ability to co-invest alongside the fund and in so doing create a personally weighted portfolio that is unique only to them.
Benhamou Global Ventures, a Silicon Valley based early-stage venture capital firm with deep Silicon Valley roots that focuses on enterprise information technology global markets with a particular emphasis on mobility, cloud architectures and technologies, and cyber security.
INVST is accepting inquiries by investors now.

Sponsored Links by DQ Promote