Last week, Israel-based OurCrowd announced it is planning to open a new office in Toronto. Now TechVibes has revealed more details about the equity crowdfunding platform's move to Canadian borders.
During the Canadian Crowdfunding Summit, CEO of OurCrowd Jon Medved shared information about the platform's new Toronto office, which will be open by the end of 2015:
"We think there is a very much underserved innovation community here, where there are a lot more technology startups, a lot more entrepreneurs, and not enough money.

"In Canada, you've got a class 'good problem' for people like me, which is too little money chasing too many deal, and that's why things are so cheap here. Your valuation are on the floor relative to Silicon Valley.. I find that pretty attractive."
Medved continued to explain that OurCrow will open its Toronto office by the end of this year or early 2016. There has also been talks of the platform may expand to Montreal and Vancouver.
"There's a whole community of people [in Toronto] who are risk takers but whose primary fun has stopped being fun, which was mining and minerals and exploration. There are tons of guys who played penny stocks and God knows what and they're looking for something else to do with their money.

"I've made it my priority to start bringing companies here, take some space in MaRS, set up shop for OurCrowd in Toronto. We now realize this potential between Israel and Canada and we need to step up the relationship."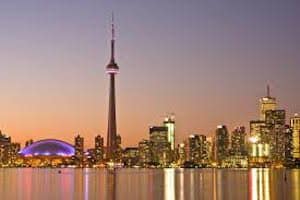 The media outlet also noted that Medved announced that Israel's startup ecosystem is driven by an investment culture with a much higher risk tolerance than Canada, which is traditionally a risk-averse market.
Medved then said that OurCrowd is seeking to address investors' risk concerns by mobilizing its staff and network to act as gatekeepers who can vet deals, guard against fraud and give mentorships.
"Let's curate this process, let's create some safety by limiting it to accredited investors. We're democratizing, but only so far."
Sponsored Links by DQ Promote