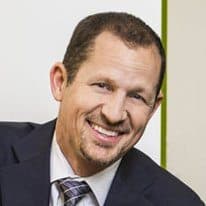 FinTech Sandbox, created to foster innovation in financial services by streamlining access to data for financial technology startups around the globe, plans to launch from beta on March 26th at the District Hall in Boston's Innovation District.  Headlined by Jeff Maggioncalda, the Founder of Financial Engines, who served as its CEO for 18 years, will discuss the importance of data, tenacity, humility and mistakes made along the way to his own FinTech success.
"FinTech Sandbox lets startups focus on advancing disruptive technologies without spending scarce capital on data," said Jean Donnelly, Executive Director of FinTech Sandbox. "The cost and time required to gain access to data for product development are major challenges for FinTech startups, and the team has brought together some of the world's most forward-thinking data providers and financial institutions to solve this problem."
In addition, FinTech Sandbox provides a 6-month program:
A robust set of data feeds and APIs from data partners Thomson Reuters, SIX Financial Information, FactSet, Xignite, Tradier, Plaid, and Benzinga
Cloud hosting from Amazon Web Services,
Membership in a vibrant, global FinTech community, and
Some limited space for co-working and events.
Sponsors of the event include DCU Center for Excellence and UK Trade & Investment. The DCU Center of Excellence in Financial Services, a collaboration between DCU – Digital Federal Credit Union and Workbar, offers new FinTech startups a home base and deep support, from mentorship to networking to customer access and beta testing, from DCU's leadership and industry professionals. UK Trade & Investment (UKTI) helps UK-based and overseas companies succeed in the global economy. The UK Government is committed to supporting FinTech companies; creating jobs and growth as well as further strengthening the UK's position as one of the world's pre-eminent financial services destinations. Working with colleagues across government, UKTI are leading efforts to attract more inward investment to the UK's FinTech sector, and support FinTech companies seeking to internationalize their businesses and services.

Sponsored Links by DQ Promote