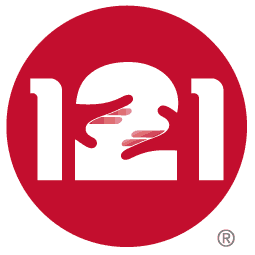 For donors and consumer givers who want to know that the money they donate to charity is making a tangible impact and serving real needs, Austin-based startup 121Giving today launched a new product marketplace and crowdfunding platform that enables donors to know where their giving is going every time they support a nonprofit through the site.
Developed by Liz Deering and Mark Courtney, experienced entrepreneurs who have funneled their business-technology passions and nonprofit expertise into a business model that makes philanthropy a successful and transparent online venture, 121Giving was built by the two "philanthropeurs" to help charities find products they need to fulfill their missions, match those needs with supplier brands eager to help causes, and get consumers involved to help fund the product-oriented campaigns.
Co-founder and COO of 121Giving, Deering stated:
"We launched 121Giving because we wanted to improve the way that nonprofits, consumers and charity-minded companies can all work together for the collective good. We wanted to make the entire giving process more efficient and transparent, both to solve the inefficiencies and costs that nonprofits often face with traditional product procurement and to address consumer skepticism about how their donations are being used."
Many recent studies have shown that consumers want more details from the companies they patronize about their support of nonprofits and causes and the results of their donations and contributions. In fact, 88% of consumers in North America want companies to inform them about their support of social and environmental causes (Cone Communications, 2013), and 69% of Millennials say they are most likely to donate to a nonprofit that inspires them (Cone Inc., AMP Agency).
Courtney explained:
"Our online marketplace and crowdfunding platform brings everything to the forefront in a way that delivers measurable results for everyone involved, Nonprofits get the products they need, donors can see the impact of their giving, companies can make a profit while being good corporate citizens, and communities benefit from campaigns that tackle issues, solve problems and change lives all around them."
Through 121Giving, nonprofits can publish their specific needs for products by developing crowdfunding campaigns, consumers can donate money to buy those products and track the campaign's progress and success, while companies can show they care by making their products available at prices that nonprofits can afford. The unique nonprofit-donor-brand ecosystem delivers the visibility nonprofits need, the crowdsourcing power of donors, and a steady supply chain for merchants to sell products at discounts to charities and still make a profit.


After a soft launch at SXSW in Austin last week, 121Giving is already hosting four crowdfunding campaigns that support Central Texas nonprofits. Ongoing and future campaigns will cover a range of products that nonprofits urgently need, including office, medical, cleaning and educational supplies; clothing; computers; furniture; food and hygiene products; electronics; home goods, non-perishable goods and more.
The current campaigns include:
Courtney added:
"The nonprofit market deserves a no-cost solution that enables them to engage online donors easily in helping them purchase the products they need. We're giving nonprofits access to a single online resource where they can source bulk products consistently and affordably, helping them spend less time on product acquisition and more on the missions they serve so passionately."
Sponsored