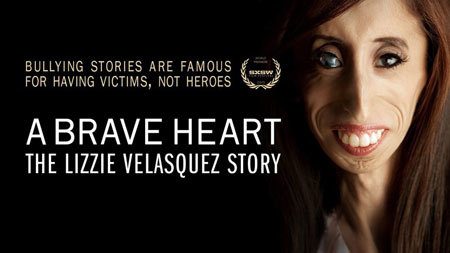 Fresh off her highly anticipated Kickstarter film, A Brave Heart, 26-year-old activist Lizzie Velasquez sat down with People magazine to share details about her past struggles and the effects of the YouTube video The Ugliest Woman Alive.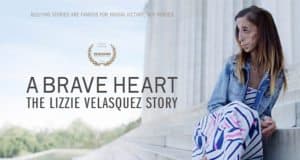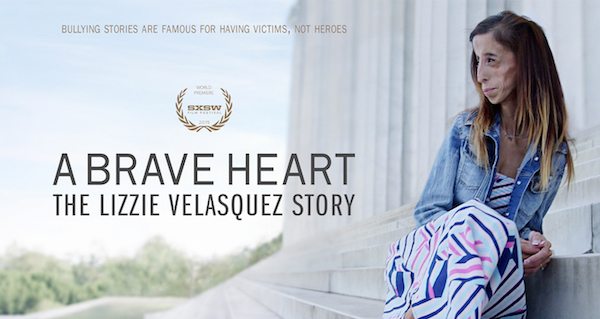 As previously reported, first-time director Sara Bordo launched a campaign on crowdfunding giant Kickstarter  for A Brave Heart: The Lizzie Velasquez last spring. The documentary follows Velasquez's life as she struggles with not only an unusual disorder but also being labeled as "the world's ugliest woman." Born with a rare, unnamed syndrome that only three people in the world are known to have, Lizzie's body has an inability to gain weight and she has never been more than 62 pounds. Now, at the age of 26, Lizzie is the author of three books and is considered one of the most sought after motivational speakers in the world.
While opening up about the infamous YouTube video, which attracted 4 million viewers and thousands of mean comments, Velasquez stated:
"When I saw [the video], my whole world just felt like it crashed at that moment. I thought, how in the world can I ever pick myself up from this?
"If I ever see that person [who made the video], I would jump on them and give them the biggest hug in the world and tell them, 'Thank you for bringing the best thing that has ever happened to me in my life.' That video changed everything and it has given me the platform hat I have now to be the voice for anyone who's ever been bullied – and not just myself."
In regards to becoming an inspiration to others, Lizzie added:
"I've met so many people who have come up to tell me their personal stories, and a lot of them express the same feelings that I have, especially reading things online. Hearing those stories really validates what we're doing.

"I experienced bullying as early as the first day of kindergarten and there were times where I wish [I] could escape out of my body. But I have the most incredible support system in the world. They let me have those times when I just want to cry. But I give myself a deadline and say, today's my say day but tomorrow when the sun comes up, it's done."
Have a crowdfunding offering you'd like to share? Submit an offering for consideration using our Submit a Tip form and we may share it on our site!