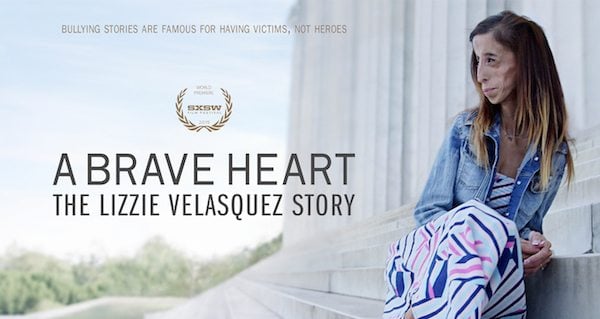 Last spring, first-time director Sara Bordo launched a campaign on crowdfunding giant Kickstarter for a film that was at the time titled The Lizzie Project. The official documentary is based on 25-year-old Lizzie Velasquez, the breakout speaker of the YouTube TED talk video "How Do You Define Yourself?" which has received more than nine million views to date.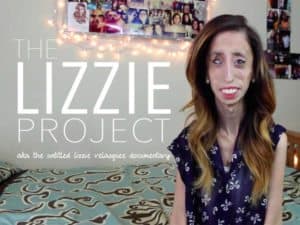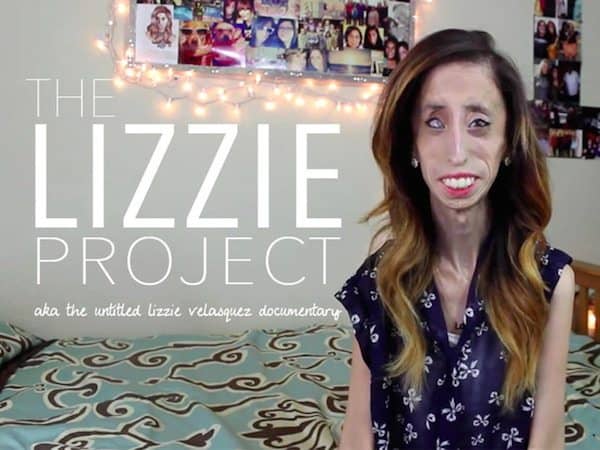 The film follows Velasquez's extraordinary life as she struggles with not only an unusual disorder but also being labeled as "the world's ugliest woman." Born with a rare, unnamed syndrome that only three people in the world are known to have, Lizzie's body has an inability to gain weight and she has never been more than 62 pounds. Now, at the age of 26, Lizzie is the author of three books and is considered one of the most sought after motivational speakers in the world.
Bordo stated:
"Lizzie's survival of being bullied so publicly and her incredible torch of self-worth and positivity is inspirational in a time when too many children and teens are struggling with the same issues. The movie will show how Lizzie is dedicating her life to making a true difference and inspiring others to support each other, online and off."
Velasquez added:
"I know first hand how cruel the Internet can be, but having come out on the other, I now feel a tremendous amount of love and support from the online community. I want to give people who are struggling with their own adversity- what theirs may be – hope that you can survive being bullied."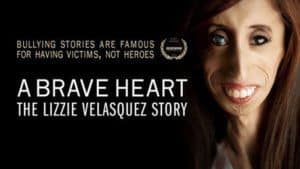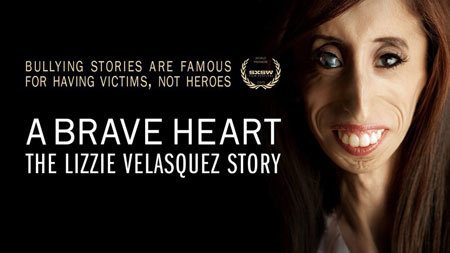 Now, less than a year after their Kickstarter campaign captured over $200,000, Velasquez and Bordo are ready to debut the newly titled film A Brave Heart: The Lizzie Velasquez Story. The documentary premiered at the 2015 SXSW festival this week.
During a recent interview with MTV, Velasquez shared her thoughts about her growing popularity following her movement against the Internet bullies:
"I get a lot of [attention] still from my TED Talk actually. It happened to me this morning. A girl came up to me and said, 'I saw your TED Talk for the first time.' So it's been a mixture. The gentleman who just came up [to the stage to congratulate me at SXSW], that was the first time that's happened."
Also discussing her influence on her fans, Velasquez stated:
"I don't know these people, but turning on my camera and pressing record is like opening a small window into my life for people who might need a friend or who are watching my videos because they don't have a social life or are stuck at home or whatever they may be, and because of that, it makes me feel good to share my life."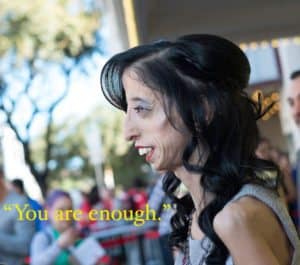 In regards to any advice she can give her to fans, Velasquez added:
"You have to be fully aware and confident that you are enough just being you. That's enough! You don't have to live up to anyone else's standards, you don't have to look like anyone else, you don't have to compare yourself to anyone else. You being you is enough, and you putting your positivity and good vibes out into the world. Once you get to that point, absolutely everything will fall into place. Whether its your personal life, your work life, your school life, your confident, everything will fit once you believe in yourself."
Check out A Brave Heart: The Lizzie Velasquez Story's official trailer below!

Have a crowdfunding offering you'd like to share? Submit an offering for consideration using our Submit a Tip form and we may share it on our site!

Sponsored Links by DQ Promote