5 Must-Know Things Before You Launch Your #Crowdfund
One glance at this u-shaped graph of 200,000 crowdfunds is enough to tell the story to anyone who's seen many crowdfunds succeed and fail. It confirms what we know – but shows it's far starker a picture than even we'd thought.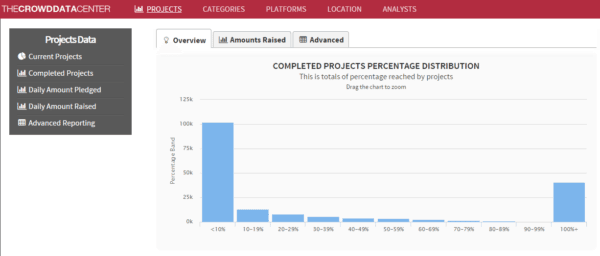 Statistically only one in four campaigns succeed globally. In some places it can be much higher, others significantly lower. But how and do you make sure you're part of the 25% of crowdfunders that get past the 100% funded mark? Consider these lessons: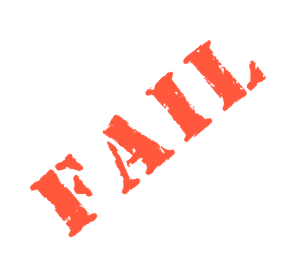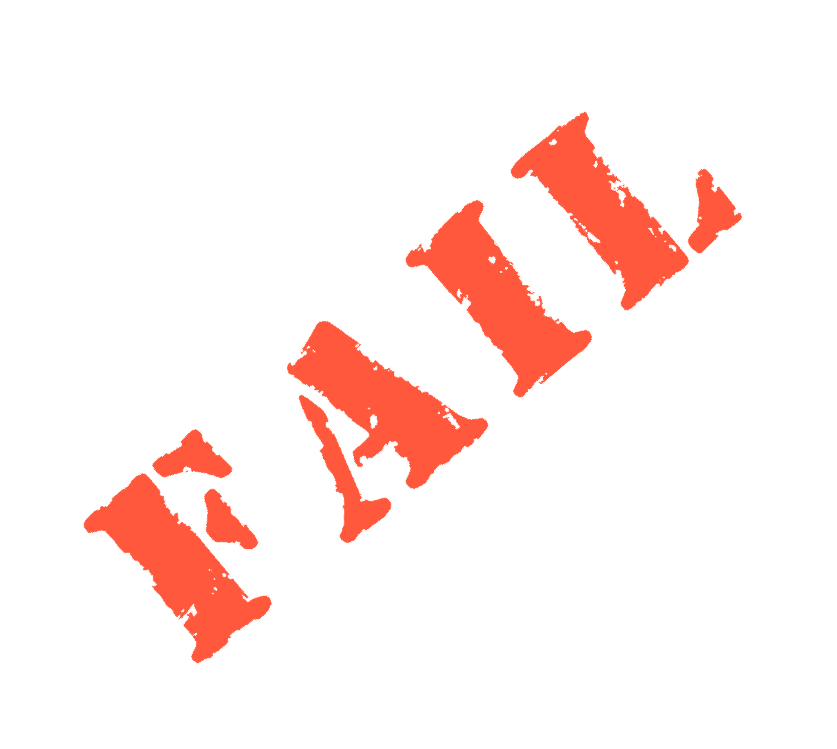 50% Never get to first base. They fail in the 'death zone' because they raise less than 10%.
Few fail near their target.
Another ~20% also struggle to get far from the 10% pledged 'death zone'.
This can be avoided: Smart Crowdfunders line up 20 – 30% of donations from family and friends before launch and thus increase their chances.  But most crowdfunders are first-timers and are also unprepared.
The following are likely to have the biggest impact on your chances of success:
How well prepared you are
How clear and well honed your messages and proposition are
How well you know your market
Whether you reach, repeatedly, the people and groups most interest in your proposition during your campaign
Whether or not you produce a good, short, video that hooks interest within the first 20 seconds
The passion, commitment and competence you convey there
Whether you have a good range of well crafted rewards (or perks)
How you respond to your audience – both before and during your campaign
It also pays to be on the platform with a strong performance for your category who have a community interested in what you're doing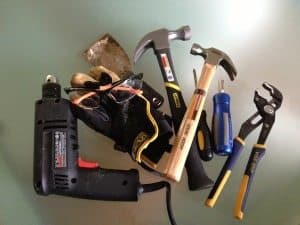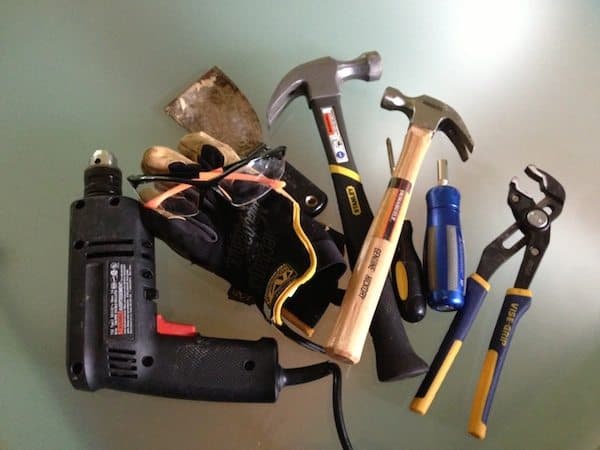 Persistence and hard work. Few campaigns go viral or reach 100% quickly. Those who do are almost invariably extremely well prepared and researched and are often veterans who've learned from earlier attempts ('The Coolest Cooler and Pebble Watch spring to mind).
No one can guarantee you'll go viral. But if you're well researched and well prepared you significantly increase your chances of success – whichever platform you're on.
Make good use of the tools and services available to you – often free – to research both platforms and the success and #fail stories most similar in your chosen category and market. Pay especial heed to those who're able to offer unbiased advice. To succeed you need the facts and hard data. Wishful thinking and warm marketing messages are no help, quite the opposite.
Research is crucial and feedback is valuable. If you have your ears wide open and a well targeted campaign your market will tell you everything you need to know.
---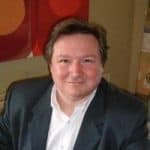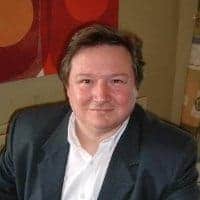 Barry James is the co-founder of TheCrowdfundingCentre and the Social Foundation. Founded in 2012, the organization was created to further research, education and policy initiatives into the new, post-crash economy and "Crowdnomics". James also created "Crowdfunding: Deep Impact", the UK's first national conference held in February 2013 which led to the influential Westminister Crowdfunding Forum. James is a frequent speaker on crowdfunding, entrepreneurship and innovation. He has recently created CrowdPowerTools

Sponsored Links by DQ Promote