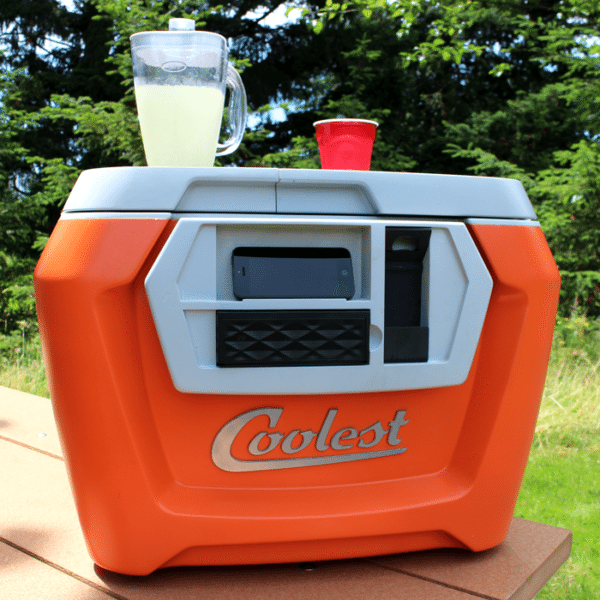 The Coolest Cooler crowdfunding campaign is funding now on Kickstarter.  The campaign blasted past the $50,000 target on day two of the campaign (the project launched on July 8th).  Today the project stands at over a whopping $533,000 supported by almost 3000 backers.  At this velocity it should easily reach the million dollar crowdfunding club.  That is pretty amazing.  The concept is for a "portable party disguised as a cooler" – certainly a timely project in the summer months.  But what is also interesting is the fact this is round two of a Kickstarter campaign that failed in December of 2013.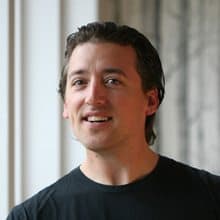 The Coolest Cooler is a project created by Ryan Grepper, self described as "part visionary, part mad scientist, and a passionate supporter of the DIY revolution.  Grepper states that he's been a full-time inventor since 2006 – a pretty long time.  Crowdfund Insider covered the first stab at crowdfunding by Grepper.  The project launched in november of 2013 and easily jumped out of the gate raising $60,000 in the first 12 hours.  Organizers hit the halfway mark of raising $125,000 in the first few days. But then the campaign stalled, lost momentum and eventually withered closing at just over $100k.  The team was well organized and had sufficient resources to promote the project – consumer interest was very positive too.  Grepper even posted the list of what he attempted to do to drive traffic to his campaign, including;
Email friends and family
Launch party
Facebook (personal, professional)
Twitter (professional)
Facebook ads
Twitter celebrity paid posts
Email blast
Blogger outreach
Media outreach
Press Release (multiple written by team)
Paid professional media Press Release
Event marketing (taking the Coolest prototype to football tailgates)
Interviews
Newsletters
Instructables.com project
Kickstarter project updates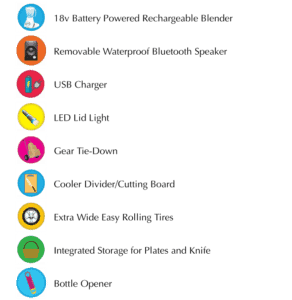 All of this cost him a pretty penny for a project that (initially) did not succeed.  January must have been a tough month for Grepper as he revisited the project to assess what went wrong.  What he had not done is fund the balance with his own money to assure hitting the goal – something that is pretty prevalent in the rewards based crowdfunding space.  Another thing he did not do – is give up.  Grepper set about planning the product re-launch on Kickstarter … and he killed it out of the gate this past week.
Just as the first campaign was ending – Grepper shared his perspective and next steps:
That's not the news we all wanted to hear, so let me give you some good news:  The Coolest will STILL BE MADE!
How you ask?  First I'll be self-funding some of the early production and manufacturing work starting right away.  The first-hand feedback has been too overwhelming to give up now!
Second, I'll be taking my lessons learned and launching another Kickstarter for the Coolest here in late spring.  I heard from many people that the they wanted to back the Coolest, but were simply not able to given the Holidays.  I also heard from media sources that coolers are just not newsworthy in the winter.  And everyone wished the delivery time-frame was shorter.  All of these issue will be addressed and can be overcome in round two.
Third, I'll be building the BIGGEST LIST of Coolest Fans ever, so that when this launches next time we can knock the goal out of the park ASAP!  I'll still be sharing updates over the next few months, including the Final Coolest Design, so stay tuned and keep spreading the word.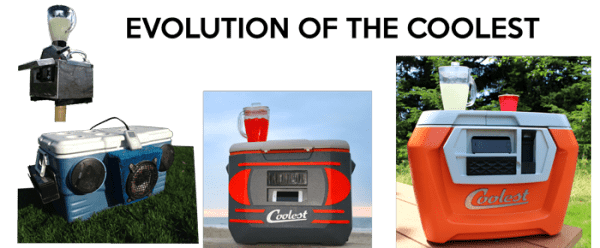 Grepper continues in a later post talking about crafting a successful crowdfunding campaign:
If you want to see the Coolest get made here's the #1 and #2 things you can do to help this Kickstarter be successful:
#1.  Visit the site on the the first day and back the project at any level that works for you
#2.  Share the campaign page on social media
See, I've learned that a Kickstarter launch is kind of like rolling a snowball down a hill… the bigger you can start, the faster and bigger a campaign will usually finish. If we can get lots of visitors to the page Kickstarter will show it more prominently on their site. We'll get more backers, more media attention and lock in the campaign success that much easier.

The new campaign sports a lower target that was easier to hurdle.  Successfully besting the goal in the first few days of a campaign does capture greater attention from Kickstarter and the media.  Also – I would like to point out that one of the weaknesses of crowdfunding is the delay between project close and reward fulfillment.  While Kickstarter states they are "not a store" the reality is different.  Backers do treat it like a store and extended delivery gaps diminish project viability.  I have seen successful campaigns that have been lapped by copy-cat projects able to deliver sooner.  Having a working prototype (Grepper created an updated model for his relaunch), that is ready for manufacturing, is very important.
So not only has the Coolest Cooler experienced the highest degree of success in crowdfunding, prospective crowdfunders should read about it and learn from the successes and failures.  Crowdfunding is a ton of work but the Coolest Cooler proves – that if you have a great product and structure your campaign strategy correctly – you can knock it out of the park.
Have a crowdfunding offering you'd like to share? Submit an offering for consideration using our Submit a Tip form and we may share it on our site!