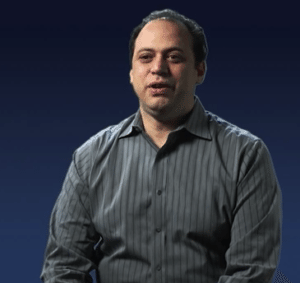 This one falls under the category of recently discovered. Ethan Mollick, a well known researcher in the crowdfunding space and Professor at Wharton, was videotaped this past  February talking about why established firms should keep an eye on crowdfunding.  Mollick is one of a select few academicians who have targeted the crowdfunding and internet finance space as a specific area of focus.  He has published much referenced research on the efficacy of crowdfunding noting its potential to alter traditional finance.
In the video embedded below, Mollick notes that presently the selection of "who gets to innovate is limited by money". As we all know this has been a highly limiting process in the past. Venture Capitalists who traditionally do the funding – are biased in a number of ways such as "women are less likely to receive money than men" and "VC's tend to invest in companies located within 90 miles".  Yes we concur, "there is something very wrong with this system"…
Crowdfunding has the potential to address these limitations and while the industry is still young the initial data is promising.  Mollick explains that much innovation from large corporations today originates from their customers and thus it is important that established firms keep an eye on crowdfunding as both a tool and a product/service barometer.
Definitely worth watch for both skeptics and believers.