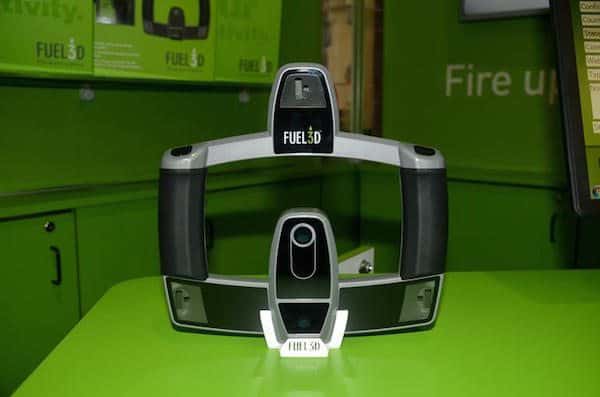 Fuel3D, a developer of 3D scanning solutions, today announced the full retail availability of SCANIFY, a handheld, point-and-shoot 3D scanner built to enable consumers to 3D scan objects in high-resolution shape and color in under one second.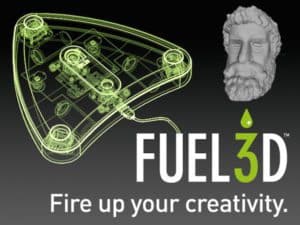 North American consumers can purchase SCANIFY through WYNIT distribution and retail locations such as B&H Photo in New York, NY. The scanner is also available via 3D printing distributors across Europe and Asia, and selected retailers such as Yamada Denki, one of the largest retailers of consumer electronics in Japan.
SCANIFY is designed for consumer use across a range of 3D applications, including 3D printing and personalization, as well as on-screen applications like 3D art and animation. SCANIFY allows consumers to transform real-world objects into high-quality 3D models quickly and cost effectively, putting the full power of 3D creation directly into their hands. The product is particularly well-suited to scanning objects such as the human form, fabrics, stone and masonry, wooden carvings, stone sculptures, plants and trees.
SCANIFY is groundbreaking in three key ways:
Speed: SCANIFY is a 3D scanner to combine pre-calibrated stereo cameras with photometric imaging to capture a 3D image in under a tenth of a second. This rapid speed of capture gives SCANIFY a unique ability to scan subjects that may move during capture.
Ease of Use: SCANIFY mimics the intuitive point-and-shoot technology of digital cameras while delivering fast, high-resolution shape and color capture for a range of 3D modeling applications.
Affordability: Able to capture color detail down to 350 microns (0.35mm), and priced at $1,490.00 (excluding tax), SCANIFY is less than one tenth the cost of professional handheld 3D scanning systems that capture a similar level of detail.
SCANIFY comes with Fuel3D Studio software, which allows scans to be manipulated and exported into popular file formats for 3D printing and on-screen applications. This allows consumers to capture everyday objects as accurate, 3D models (with color) for printing, animation and other applications.
Stuart Mead, CEO of Fuel3D, explained:
"We are thrilled to announce the retail availability of SCANIFY. This marks a milestone for Fuel3D, as the company makes its entrance into the consumer retail market. SCANIFY makes 3D scanning a reality for consumers. Now, they can capture complex subjects in high-detail, full-color 3D scans, in the same way they could capture a photo using a digital camera."
Rick Slagle, Vice President of Purchasing, Marketing & Business Development for WYNIT Distribution, added:
"We are very excited to be teaming up with Fuel3D to make the SCANIFY handheld 3D scanner available to our customers. Being able to offer powerful, yet easy-to-use handheld 3D scanning technology as part of their retail offering is going to be a great opportunity for our dealers to better serve their customers and expand on their consumer-friendly 3D technology offerings."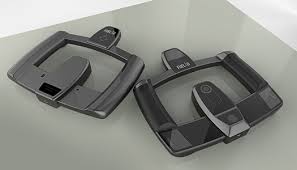 Fuel3D is a developer of advanced 3D scanning systems and solutions. Originally developed for the medical imaging sector, the Fuel3D technology has been adapted for the broader 3D market, with the goal of bringing the benefits of point-and-shoot 3D imaging to consumers, professionals and businesses. Since raising more than $300,000 and generating worldwide attention through its successful Kickstarter campaign in 2013, the company has gone from strength to strength, raising millions in private investment and signing retail and distribution partners across the world.

Have a crowdfunding offering you'd like to share? Submit an offering for consideration using our Submit a Tip form and we may share it on our site!

Sponsored Links by DQ Promote