China Rapid Finance, a Chinese marketplace that specializes in lending and credit decisioning, announced that it has reached a new milestone – in the first two months since it launched the service, the company has provided more than 800,000 loans to Chinese borrowers over its marketplace lending mobile platform.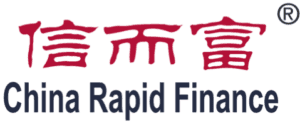 In February of this year, China Rapid Finance launched a new mobile-based pre-approved borrower acquisition campaign for loans up to 500 RMB (~US$80) and made 300,000 loans during the first month. The campaign is a first in a series of initiatives to identify, pre-screen and pre-approve China's underserved, creditworthy borrower population.
Earlier this week, China Rapid Finance Founder and CEO, Zane Wang, PhD noted:
"Strong customer adoption of our online lending product has continued, recently putting us over the 800,000 loan mark. We believe that this represents the fastest growing and most efficient borrower acquisition program among all peer-to-peer (P2P) lenders in China. This exponential growth demonstrates the popularity of our mobile loan product, which relies upon our superior credit decisioning capability and the market reach provided by our technology partners."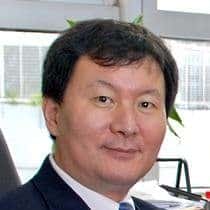 The announcement that the company's mobile platform thus far has facilitated 800,000 loans was made by Wang during his appearance on a panel at the LendIt Conference in New York. Joining him on stage was Daniel Wu, the General Manager of the Tencent Credit Bureau.
China Rapid Finance pioneered the evaluation of consumer credit risk and has refined its approach over nearly a decade and a half of operations. By combining underwriting software and algorithms with correlated statistical analysis, the company is able to accurately assess the creditworthiness of its borrowers. With access to Big Data from Internet and social networking partners, China Rapid Finance is able to increase the application of its advanced credit analysis capabilities and expand its channels for offering loans.
Wang added:
"We are committed to changing the face of the Chinese lending industry, and are convinced that working with partners is an optimal strategy to achieve those changes rapidly. We are excited that we already have entered into cooperative arrangements with leading Internet partners."
Sponsored Links by DQ Promote