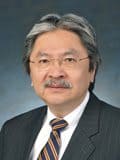 John Tsang, the Financial Secretary of Hong Kong, stated China would be "an ideal place" to develop into a financial technology hub; venture capitalists are increasingly seeing the potential for fintech investment opportunities in Hong Kong, according to a release. Herman Lam, CEO for the creative digital community Cyberport, says that fintech companies can be split into two groups: "FSI solution providers and status quo disrupters." The former comprises of companies who help large financial institutions generate more revenue, cut cost or launch new services similar to Cyberport.
As an example, Accenture set up its first Asia Pacific Fintech Innovation Lab at Cyberport, which includes a 12 week mentorship programme that will unite eight selected fintech start-ups with 20 banks across Asia including Bank of America Merrill Lynch, HSBC and J.P. Morgan. The chosen fintech start-ups represent a variety of different fintech areas such as iDGate who provide identity authentication for online and mobile transactions and Beijing Wecash Wonder Technology who deal with credit risk evaluation.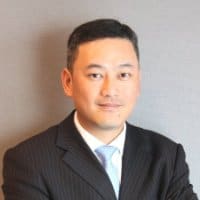 Cyberport, based in Hong Kong, has over 300 technology and digital tenants committed to facilitating the local economy by nurturing industry start-ups and says its aim is to establish itself as a leading ICT hub. An example of one of these disruptors is MyCoin.hk, the HK-based bitcoin trading company, who were reportedly running a pyramid style Ponzi scheme packaged as bitcoin trading which then lead to its closure. However, George Harrap, founder and CEO of the cryptocurrency platform Bitspark, that was founded this month, said that bitcoin users in Hong Kong "have grown five times during the last 12 months."
The potential for Hong Kong as a fintech hub must be high because US based e-payment platform provider, Braintree, also launched its service in the Asia Pacific region last month.
Surprised that the government is actively involved in supporting start-ups in the region, Tyson Hackwood, Braintree Head of Asia commented, "I'm amazed to see the governments in this region, especially Hong Kong and Singapore, so engaged in supporting start-ups – certain other countries haven't quite gone there yet."
David Chung, co-chairperson of the FTSIG and Cyberport's CTO said that "the fintech industry contributes to 15.9% of Hong Kong's GDP. This is a large proportion, considering that the tourism industry contributes to just 3.4%," a figure which may demonstrate Hong Kong's potential as a fintech centre.