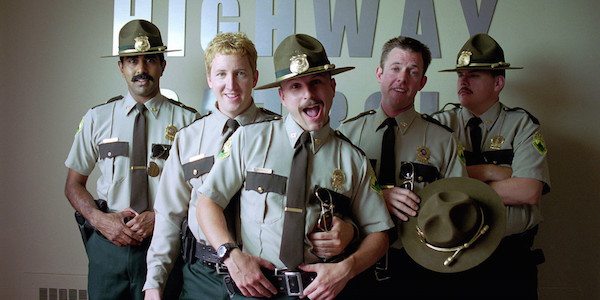 With less than 24 hours until its extremely popular crowdfunding campaign on Indiegogo comes to an end, Super Troopers 2 has successfully secured over $4 million dollars.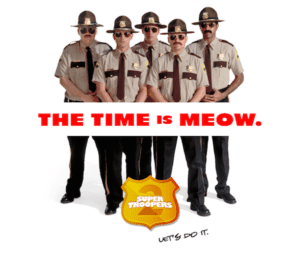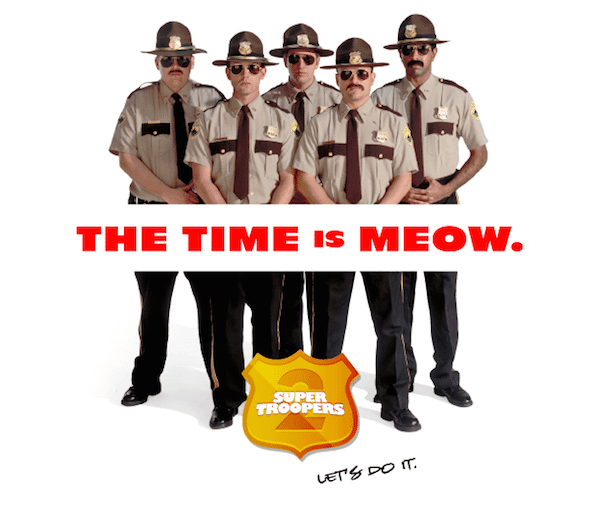 The production company announced the highly anticipated sequel just 14 years after the first film's release at the 2001 Sundance Festival. The crew revealed that the movie would only be made IF the Indiegogo campaign completely raised $2 million. Within only a couple of hours, the project raised $1.3 million and then on day two was completely funded.
During a recent interview, Kevin Heffernan, who plays the infamous Farva, shared details about the creation of Super Troopers 2 and what the fans should expect:
"The hard part about writing a script is usually nailing down your characters, and how they speak. The fun thing about jumping back into Super Troopers was that we know all those characters already and exactly what kind of stuff would come out of their mouths. We know their points of view, we know how they responded to situations. We know Farva, my character, is going to be an a**hole."
Erik Stolhanske, also known as Rabbit, also noted:
"We're just better at constructing scenes and we're a little more technical now, which is helpful in terms of focusing where scenes and stories are going. With the first Super Troopers, it started out as ten random scenes that were basically sketches, and from there we put a plot together. This time, we came up with the plot first and we're plugging a lot of funny bits into it. So it's just a different approach—maybe better, maybe not—but certainly evolved."
Revealing that the film wouldn't have as much edge and fun with just the original $2 million goal, Steve Lemme, who plays Mac, stated:
"If we just had two million dollars we definitely could not go as big and crazy as we want to go with, say, the opening scene. If we could raise more money, then we can make this scene as we want to make it, and the way we want to make it is a way that would hopefully top how crazy the opening scene is in the first movie. And that goes really for the rest of the script too."
The Broken Lizard crew held a 7-hour live telethon earlier this week, which gave fans an opportunity to enjoy entertainment, flash sales, challenges, and interactions with the cast and crew of the original Super Troopers. Due to the success of the telethon, the team decided to do a second telethon as  a way to attract more backers to the project so it can reach $5 million.
Have a crowdfunding offering you'd like to share? Submit an offering for consideration using our Submit a Tip form and we may share it on our site!