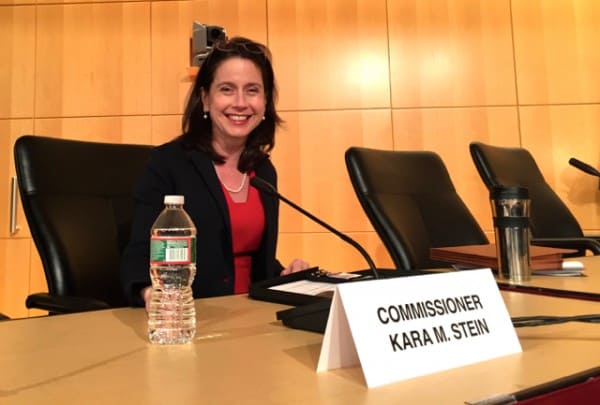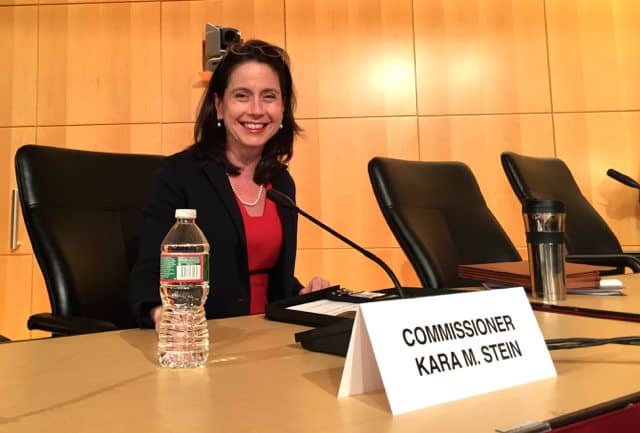 SEC Commissioner Kara Stein participated in the U.S. Treasury Department's Corporate Women in Finance Symposium last week where she delivered a speech tackling creating a stronger economy and creating healthy companies.  The topic of the day was "Opportunities for Investment, Innovation, and Growth through Technology and Corporate Governance." Pretty broad to say the least.  But as part of her remarks Commissioner Stein expressed her opinion and interest in capital formation for SMEs – the engine of growth for the economy.
Stein stated;
"In my role as an SEC Commissioner, I spend a great deal of time working on and thinking about capital formation and innovation.  Innovation isn't explicitly part of the SEC mission statement. But the Commission does indeed support innovation — through facilitating capital formation, which is part of the Commission's three part mission statement."
Stein, points out a missing element in the SEC charter. Innovation, and its sibling competition, are missing from its mission statement.  As a regulatory body it is incumbent upon the agency to not only assure efficient market operations, but it must foster an environment of change. Across the Atlantic, its cousin the Financial Conduct Authority in the UK – must facilitate competition as a requirement.  Perhaps this is why they are far more advanced in facilitating new forms of finance?
Stein has apparently embraced the truism that capital formation and financial innovation is the beneficiary of a light touch regulatory approach. She demands that the SEC addresses challenging issues that may disrupt entrenched special interests and legacy operators;
"I want to make sure our regulatory architecture evolves to meet the changing marketplace for these companies.  I also have been urging the Commission to be creative in its own thinking about capital formation for smaller and medium sized companies.  As companies continue to innovate, the Commission has to adapt as well and make sure that our capital formation rules and options keep pace with the marketplace."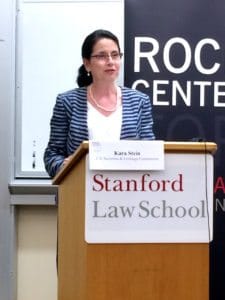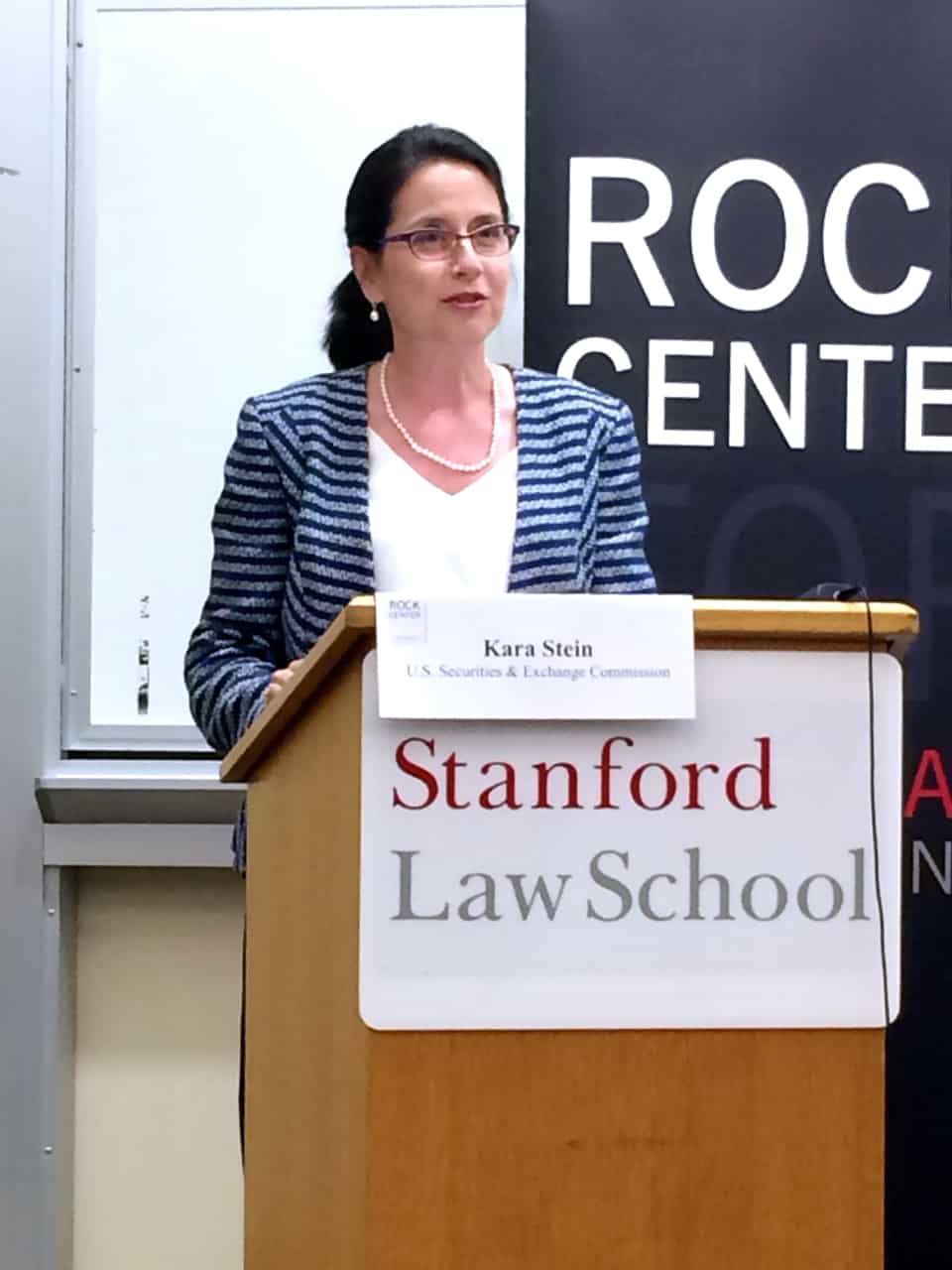 Commissioner Stein alludes to new exemptions under the JOBS Act – and forthcoming new rules;
"Several new capital formation options are currently being considered and discussed by the Commission and staff.  Some of these options for growth will succeed and some may be lightly used, which is to be expected.  It is important for us to be exploring new ideas and trying some new options in this space. The important point is that we are all engaged in thinking about how to best fund companies given the dramatically evolving global marketplace.  The capital formation process and the securities laws should be flexible enough so that businesses have a variety of options that can hopefully suit their unique needs while still protecting investors."
All this from a former Senate staffer who dedicated so much time and effort in drafting and negotiating significant provisions of the Dodd-Frank Wall Street Reform and Consumer Protection Act.  A monolithic piece of legislation that lacks foresight and has buried the SEC under an avalanche of rule making that has become a poster child for regulatory overreach. Perhaps Commissioner Stein has come around.

Her speech is embedded below in its entirety.

[scribd id=263857426 key=key-6AfD0cF2sGZowdY3tPxB mode=scroll]

Sponsored Links by DQ Promote