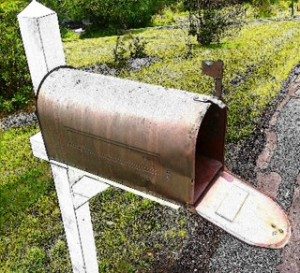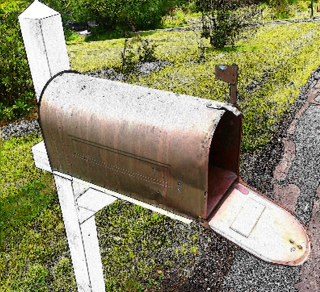 Griffin is a pretty established company.  You have probably purchased one of their products at some point in the past, probably an iPhone case (I have had a few of them) or something else related to tech.  They really do not need to run a crowdfunding campaign to raise funding but they are doing so with their new product Cove.
Griffin is using the power of crowdfunding to validate a concept for a product that is yet in production. The design team has identified an issue that many of us experience today.  We all own multiple products that need constant charging and thus have cords scattered all over the place.  I am one of these people.  Two iPads, one iPhone, one Android phone, Bluetooth headphones .. the list goes on.  I would love an elegant charging station to match my minimalist workstation and hide all of the cords.
Enter Cove.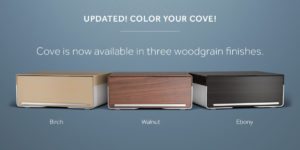 The charging box is 16.8″ in width and 7″ tall and incorporates 5 USB ports for simulataneous charging.  It looks great too. Nicely designed with a wood and metal finish, the front doubles as a stand perfect for hands free use. Griffin states that joining the Indiegogo community helps them to better connect with their customers and they are asking for feedback on this forthcoming product.  Cove is their first shot at crowdfunding but they see a future of real time customer interaction engendered by crowdfunding platforms.  Already fully funded, you may reserve a Cove for $150 – $50 off the expected retail price.  My only beef? Scheduled to deliver in December 2015.  Plenty of time for cloned products to crop up all over the internet.

ZuperDac is a portable HiFi USB DAC.  What does that mean? Basically it dramatically improves the sound of your music / audio – and in this case for your smartphone. DAC, or digital to analog converter, translates the 1s and 0s of machine language into sound, and the better the DAC, the better the sound quality you will get from your digital device. Most of us use are smartphone or iPad as the hub of all things audio these days. When you are on the go this is without a doubt the case.  ZuperDac is a small, elegant looking connector that sits between your headphones and smartphone to better reproduce music with greater detail and clarity.  Hearing is believing.
Crowdfunding on Indiegogo, ZuperDac is just $49. For the audiophile in all of us.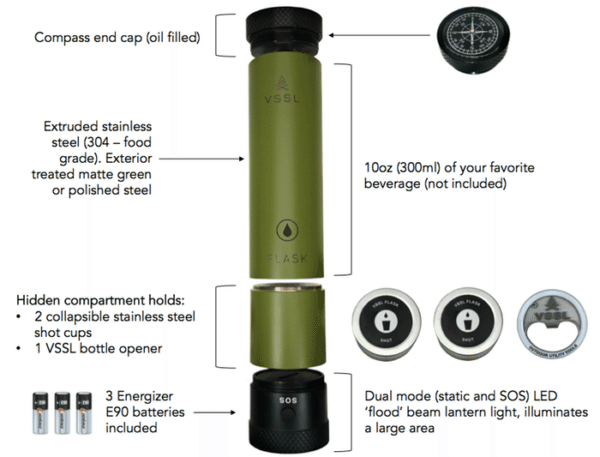 This next crowdfunding project is perfect for me.  VSSL (pronounced vessel) Flask is a duel mode flashlight and flask. Yep, you got it. Out traipsing around in the darkness and you need two things: a flashlight and booze.  VSSL Flask is a perfect marriage of the two.
Built from high quality stainless steel, the VSSL Flask has taken advantage of the advent of LED lights that no longer require tons of battery space.  In place of the batteries this creative company has allowed for 10 oz (300 ml) of your favorite beverage. But there is more.
Along with your flashlight flask, you get two collapsable stainless steel shot cups, a bottle opener and a compass!  This is truly the one survival kit you have to have.  What more could you need?  This is not VSSLs first crowdfunding campaign. Their first Kickstarter project was a big success. It was quite similar to the Flask – minus the beverage storage. This one is a winner.
---
VSSL (pron. vessel) Flask is the world's first, nearly indestructible, dual mode flashlight designed to safely hold your booze.

When we created our first VSSL products, we knew there would be the potential for future versions. We're excited to launch the first expansion to our product line on Kickstarter. We had tons of fun (and success!) with our last Kickstarter and we put substantial effort into making a product that people are proud to own.

While our core products are geared more towards preparation for the great outdoors, we also enjoy quality products for less serious occasions (have you seen our zombie killing tool?).

Obviously a lot of you feel the same way; a request that came up several times during our last campaign was, "Can you make one that holds booze?".

Charge everything in one place, beautifully.

As smartphones and tablets have taken over the world, we've seen a lot of charging stations. But we had a hunch that something was missing.

So we talked with people who were looking for a better way to make their tech live harmoniously in the living spaces they'd worked so hard to create.

Plug in ZuperDAC, Connect your headphone, Immerse in HiFi music

ZuperDAC, The Portable HiFi USB-DAC by Zorloo. We just want to bring HiFi music enjoyment to everyone. ZuperDAC transforms your existing PC, Mac, Android, iPhone and Raspberry Pi into a HiFi music system. Plug in ZuperDAC to a USB port and it will faithfully reproduce the music with all the details. Connect to your headphone or speaker system for great music anytime, anywhere.

Have a crowdfunding offering you'd like to share? Submit an offering for consideration using our Submit a Tip form and we may share it on our site!

Sponsored Links by DQ Promote