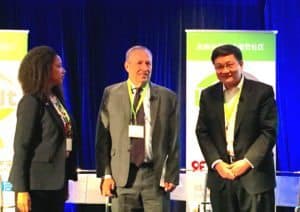 Ning Tang, CEO and founder of CreditEase – the first peer to peer lending platform in China, recently shared "ten thoughts" about the evolution of P2P lending and online finance.
CreditEase was founded in 2006 prior to P2P lending becoming a popular term, the CreditEase founder explains that at first they just labeled it "individual to individual". Peer to peer came later.
In reviewing the evolution of the industry in China and looking towards the future, Ning Tang posted his perspective on the future of finance.
---
Internet + Finance = Two drivers for China becoming the world's largest internet finance market.
Ning Tang: China is the world's largest internet finance and P2P lending market, and there are two fundamental reasons for this.
First, we are weak in finance, credit markets, financial systems, and serving rural, small, and micro borrowers, but these areas of weakness are also opportunities for innovation. The US credit environment is decades ahead of China's, and so the opportunities in the US P2P lending market are different from those in China. In China, people in these groups have no credit history.
Second, the other driver has been technologies such as the internet and big data. China is currently using these technologies to improve finance.
Regarding the online and offline (O2O) approaching in China
Ning Tang: O2O (the combination of online and offline) is a successful model for Chinese internet finance.
Early in building the credit system, controlling credit risk for target groups was very challenging if there was no face-to-face information verification. At that point, the process in the US was not entirely web-based; traditional mail was still used to obtain clients and conduct marketing.
On Having an Effective Strategy
Ning Tang: Having your own assets is extremely difficult. If you want to establish an O2O strategy, you need to build an offline team. It is always difficult to find and serve clients, control risk, or manage a team across regions.
From another perspective, obtaining assets from other people is challenging. Simply obtaining assets is not the issue; obtaining good assets is just as challenging as controlling risks with your partners.
Regarding Risk Management
Ning Tang: Risk management is different in China and the US, in that credit risk is the focus in the US. In China, there are still many risks associated with fraud, ethics, and operations.
Big data could be directly used to make decisions, but in credit decisions and risk management, traditional credit and financial data is still the primarily source of information now and will continue to be for the foreseeable future, even if assistance from big data has become increasingly important.
On Oversight
Ning Tang: In terms of oversight, the macro environment is great, the intermediate environment is mixed, and the micro environment is differentiating.
Specifically, the macro environment includes government oversight, while the intermediate environment centers on the industry made up of P2P and micro lending institutions. The micro level includes how we has P2P and micro lending institutions make choices. I believe that brands must focus on specific types of funding to improve differentiation and foster long-term competitiveness.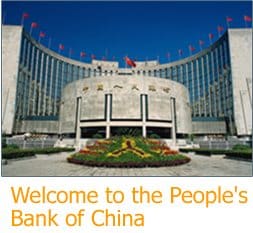 In terms of macro conditions, the People's Bank of China, the China Banking Regulatory Commission, and local Ministry of Finance offices have all been very clear on the general direction. Even the State Council has noted the need to develop inclusive finance and promote internet finance. "Mass entrepreneurship and innovation" cannot be accomplished without support from inclusive finance. Internet finance and P2P lending is a very important driver, so the outlook is good on the macro level.
The intermediate environment in the industry is mixed. While it's good that the industry is developing and advancing, a number of undesirable phenomena are still present, including people disappearing with loans and other types of fraud. We are working to improve investors and reduce risk.
But more often there are industry risks, and I believe that "one person, many loans" is still an issue. Overall, this phenomenon reflects the lack of a credit system and information sharing, which actually means that more and more institutions are lending to the same people.
For example, we find these kinds of institutions in the course of daily operations. CreditEase excels at risk management. Very often, CreditEase clients simply need to take a contract we have approved and they have repaid to another institution to obtain another loan.
In the future, credit checks must be improved. I hope that, in 2015, we can introduce a credit check system from which we can obtain data. Information-sharing within the industry has become very important, or else we face the possibility of systemic risk.
In the future, there needs to be a process that includes internal, mutual, and external oversight.
Early on, every institution said it was the best. However, these institution were tested by the market, and supervised by investors, the media, and later, industry associations. In the early days, the industry associations were rather commercial, but later the government (on the national and local levels) led the foundation of the associations. By increasing official and public confidence, these organizations began to work effectively.
In the future, external oversight from central or local financial regulators must join with industry associations, corporations, and the rest of society in order to create a complete oversight system.
What are the secrets to building an excellent internet finance team.
Ning Tang: Personnel is a significant challenge in internet finance. The internet business encompasses a wide range of areas, and your employees must understand both internet business and finance. In any internet business, user experience is a priority, and finance requires strong risk controls. Bringing the two kinds of people together, such that the internet people understand finance and the finance people understand internet is a significant challenge.
In our business, the most important consideration is building a team with integrity and ability. If your employees lack a basic moral compass, managing financial risk will become much more difficult. Data and risk management models are a technical issue, but on an ethical level, the risk managers, company officers, and especially the sales managers will face many ethical, operational, and fraud risks, many of which appear on the front end. If front-end risk is not properly controlled, then it is very difficult to do later. Unethical people will not be able to properly perform tasks related to internet finance or risk management. Finding capable, honest employees seems like a major task, but it is essential for building a good team. There must be balance, moderation, and a respect for risk. I think that these kinds of people are necessary in all parts of our business.
Will the Chinese credit environment will catch up with the US?
Ning Tang: Ten years from now, the hardware aspect of the Chinese credit environment will match that of the US. A credit check institution, whether government or commercial, must be founded to provide credit check services. Everyone will also use the more tested credit technologies. From a legal perspective, this system would prevent those chronically in debt from opening new lines of credit.
Whether we can catch up from a software perspective will require great effort from all of us seated here, primarily in terms of culture. The first time I had a personal experience with credit was when I was studying in the United States. I went to take an exam, but no teacher was proctoring and no students were cheating. I found the entire situation very surprising. In the future, I think that the next generation may not have these negative associations with credit, and so they will actively engage with the credit system, thereby allowing credit culture to permeate society and people's DNA. We still have much work to do.
After ten years, internet finance will cease to exist in China. Through our collective efforts, technology has already become a part of finance, driving its development. Now, finance includes technology, the internet, big data, and cloud computing. Through technology, inclusive finance can be made a reality, and perhaps internet finance will cease to exist, but I believe that innovations made today will propel further financial innovation within the industry.