Money360, Inc., an online peer-to-peer (P2P) commercial real estate (CRE) lending platform that brings together CRE borrowers and accredited investors, announced that it has funded and closed a $2.9 million commercial real estate loan in Williston, North Dakota.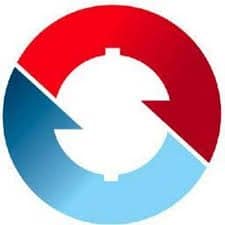 The one-year loan, which was funded by several accredited investors, was made to a commercial property developer with significant experience developing accommodations for the oil services sector. The loan proceeds will be used to acquire an 18-acre parcel upon which the borrower plans to construct a 550-unit apartment building. The loan is approximately 25 percent of the combined value of the collateral, which includes a 334-room motel and two additional lots (48 total acres) where additional motels are being built. Monthly cash flow is several times the amount required to make the monthly interest payments on the loan.
The borrower currently owns three properties in the Williston area, and one in Culbertson, Montana, approximately 30 miles from Williston. The combined properties include two existing extended-stay motels that already offer approximately 600 rooms for accommodations.
Dan Vetter, President and co-founder of Money360, explained:
"Money360 provides investors with unique investment opportunities at better risk-adjusted returns than those offered by traditional investment vehicles, while also offering commercial borrowers a wide variety of loan options at better rates. Although this commercial loan in North Dakota is an unusual example of the kind of loans that Money360 typically funds, it definitely demonstrates the type of flexible, custom-tailored financing that Money360 can provide to help meet a borrower's specific needs."
Investing in real estate has traditionally been a key strategy for most high-net-worth private investors. However, until recently, most commercial real estate investment opportunities were limited to institutional investors due to the amount of money typically required to invest in a deal and the amount of complexity involved.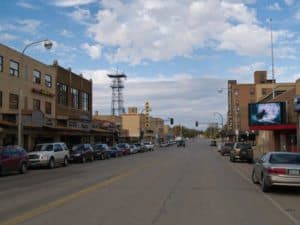 But technology has given rise to online peer-to-peer lending platforms (also known as marketplace lending platforms) such as Money360, which has pioneered peer-to-peer lending for commercial real estate. Money360 brings together CRE borrowers and accredited investors, thereby disintermediating traditional financial intermediaries such as banks. High-net-worth private investors as well as institutional investors are able to invest in commercial real estate loans at minimum investments of $50,000. Moreover, because Money360 underwrites, coordinates, and services all the loans, the company is able to help guide investors through the entire investing process, greatly reducing the amount of complexity for investors.
In fact, more commercial borrowers than ever are using Money360's online marketplace to find the best solution for their commercial real estate borrowing needs. Since re-launching in September 2014, the company has experienced significant growth with more than $150 million in loan requests in March 2015 alone.
Evan Gentry, CEO of Money360, added:
"Online marketplace lending is a new and exciting industry that is rapidly expanding, and Money360 is well positioned as a leader in the commercial real estate sector of this industry. We continue to see increasing demand from borrowers who are looking for commercial real estate loans, as well as significant interest from investors who are seeking attractive risk-adjusted returns. We look forward to funding even more loans for commercial borrowers in the future."
Sponsored Links by DQ Promote