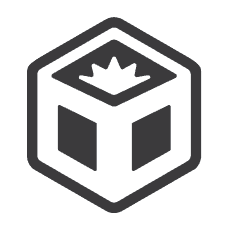 Glowforge announced a $9 million Series A funding round to bring their 3D Laser Printer to market this year. The round was led by Foundry Group and True Ventures, with participation from Bre Pettis, cofounder and former CEO of MakerBot, and Jenny Lawton, former CEO of MakerBot.
Glowforge's 3D laser printer packages the experience and precision of woodworkers, paper crafters, leatherworkers, and multimedia artisans into a single tool. By re-inventing laser cutter/engraver technology with cloud software and smartphone sensors, creators can go directly from design to small-scale production with the push of a button. The funding goes to growing the team as they hire mechanical, electrical and software engineers in their century-old building in south Seattle.
Dan Shapiro, CEO and cofounder, Glowforge, explained:
"For years, people have been talking about putting factories in the home. That's silly. I want a factory in my home like I want a McDonalds in my kitchen. With Glowforge, we're reinventing what it means to be 'homemade': custom, high-quality products produced quickly and inexpensively with your Glowforge."

"The first time I used a laser it was to prototype Robot Turtles, the best-selling board game in Kickstarter history. The technology was powerful, but atrociously difficult to use. The Glowforge is so simple that my kids dash over to make a toy and are playing with the results minutes later. Yet it's powerful and precise enough that designers, engineers, and architects can create finished products that are higher-quality than what you'd find in a store."
Glowforge allows designers to create one-of-a-kind objects, such as custom leather satchels, unique jewelry, distinctive hardwood light fixtures, and decorative smartphone engravings. The Glowforge is compatible with design software like Adobe Illustrator, Photoshop, Inkscape, and Autocad. Unlike 3D printers that slowly build up objects out of plastic strands, the Glowforge uses a laser to quickly cut and etch products out of durable and beautiful materials such as wood, leather, foam, paper, and fabric.
Brad Feld of Foundry Group added:
"I've been investing in hardware companies for twenty years, from Harmonix to Makerbot to Fitbit. Now we're at a crossroads between the growth of Etsy, the maker movement, and the 3D printing industry. It's clear the world is ready for a device that can create beautiful, homemade products at the push of a button. I'm excited to back a team of executives with a history of founding six companies worth hundreds of millions of dollars across both hardware and software."
Have a crowdfunding offering you'd like to share? Submit an offering for consideration using our Submit a Tip form and we may share it on our site!