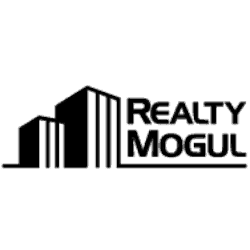 RealtyMogul, a peer-to-peer marketplace for real estate investing, has hired Megan Goodfellow as its Head of Credit, Commercial Real Estate. This executive hire is part of the company's recent launch of a commercial lending division.
Goodfellow will be responsible for the credit risk management of the equity and debt platform as RealtyMogul steers into larger loan amounts of $1-$25 million+ loans, including private money, bridge and permanent financing on commercial real estate properties.
Jilliene Helman, CEO of RealtyMogul, announced:
"This online peer-to-peer funding sector of real estate investing offers dynamic growth and the chance to be part of something that is truly cutting edge. That environment is attractive to senior, experienced leaders in the industry like Megan.

"Megan's prior experience will be an asset in our development of commercial financing products and credit risk management generally. Her additional experience in strategic planning, transaction negotiation, and information systems will also be key to helping RealtyMogul.com grow into a full capital stack provider for real estate."
Goodfellow has been involved in institutional finance for three decades and has specializes in the analysis of real estate capital structures and financial strategies. She was previously the Director of Affordable Housing Special Asset Management at Centerline Capital Group, where she was responsible for overseeing more than 50 properties and the restructuring of troubled assets.
Prior to that, she served as the Chief Underwriter and Credit Officer of the CMBS group of JP Morgan Chase, where she oversaw five regional offices and 30 underwriters responsible for the underwriting and closing of both conduit and balance sheet loans.
Goodfellow added:
"Peer-to-peer real estate marketplaces are transforming the commercial real estate financing industry. The technology focus of RealtyMogul.com is particularly important, as it allows for the improvement of credit review processes by incorporating standardized modeling, which should result in consistent investment decisions. RealtyMogul.com's 'crowd' of accredited investors and our larger institutional capital partners have each expressed great interest in the commercial real estate sector, and we believe we can offer them tremendous opportunities going forward."
Sponsored Links by DQ Promote