A new crowdfunding and giving days model from crowdfunding platform Charidy has developed an increasingly popular equation for success: heft of major donors + 24-hour-only campaign + all-or-nothing funding contingency = 100 percent campaign success rate (according to the crowdfunding platform), notes a recent story in the Chronicle of Philanthropy.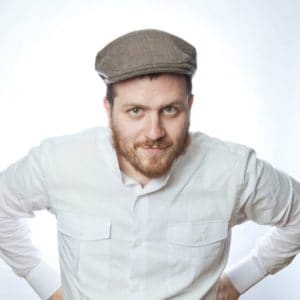 Here's how Charidy makes the math work:
Each nonprofit sets a goal for how much it will raise in small gifts from individuals during a 24-hour fundraising campaign.
Prior to the launch of the campaign, each nonprofit must line up three financially capable donors who each pledge to match every small-donor dollar raised, greatly increasing the funds raised for the nonprofits.
If the small-donor goal isn't met during the 24-hour event, sorry–organization $0, and donors receive a refund.
The Charidy crowdfunding model, similar to Kickstarter in its all-or-nothing aspect, was designed with the donors in mind, says Moshe Hecht, Charidy's co-founder and chief fundraising specialist:
The donors want a sense of impact, so we quadruple their donation….They want a sense of community, so everyone gets noticed in the campaign. They also want a sense of urgency and excitement for the organization, so it's 24-hours, all or nothing.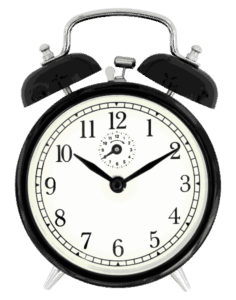 But the stakes get higher with Charidy-hosted giving days, which they claim are a first for Jewish organizations. So far, the site has hosted three pilot giving days–all organizations involved have exceeded their goals. This likely made them particularly grateful for their fellow nonprofits' success, since the all-or-nothing approach applies to all of the participating groups. In other words, if one group can't reach their crowdfunding goal in time, none of the others receive their pledge money, either.
But Charidy's giving days continue to succeed, even as the combined goals for giving days have increased, from $1 million during the first giving day, to $1.5-million at the second event, and the third event, last week, generated over $3.4 million for 16 Jewish human-service organizations.
Hecht notes,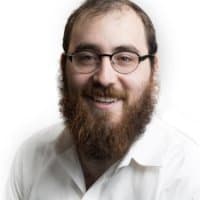 Giving days are going to be a big part of our growth and a big part of our mission.
In contrast to events such as Giving Tuesday, in which thousands of non-profits with a variety of causes encourage donations, giving days hosted by Charody have all involved 52 or fewer organizations. It's worth noting that, according to the Chronicle,
Though the platform was not built just for Jewish groups, the creators, two Chabad Jews in Brooklyn, started with their friends and their organizations so the primary client base has been in the Jewish community and is moving outward from there.
On average, donations to the Charidy platform that don't occur on giving days are just over $100. During giving days, this figure jumps up by about 25 percent, Hecht says. For comparison, on Give Local America, the largest nationwide giving day, which is not conducted on Charidy, the average gift size was $113, according to the Chronicle.

Part of the success of giving days and campaigns launched on Charidy is likely due to how Charidy works with charities seeking to run a campaign on the platform. The groups go through a vetting process to ensure that they're setting an ambitious yet attainable goal, says Yehuda Gurwitz, Charidy's co-founder and chief executive. Each campaign is assigned a fundraising specialist to assist along the way, and Charidy also offers a webinar training series, a checklist of steps to take before and during the campaign and marketing materials.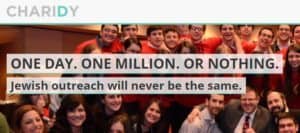 From successful campaigns, Charidy takes 2.9 percent of the funds raised to Charidy in addition to standard credit-card processing fees. Nonprofits that do not meet their funding goal, though this has not yet happened, are not obligated to pay a fee.
One thing that particularly stood out to Rabbi Yitzchok Lowenbraun, national director for the Association for Jewish Outreach Professionals, who helped organize the first Charidy giving day, was how people gave to organizations that were further from their goal, even if they were affiliated with a different group.
One of the most beautiful things was that everyone was pulling for everyone else….It was an experiment, and my hope was that we'd learn how to do it, we'd be successful, and we'd be able to grow it and do it better in the future.
It's also worth noting that Charidy's website offers a "donate to all" option. By donating there donations are quadrupled and equally dispersed and to all incomplete campaigns. Most recently, the platform hosted a giving day with a $2.854 million cumulative goal, in which 16 campaigns received a total of $3,442,950 .

Sponsored Links by DQ Promote