Tumblbug, South Korea's crowdfunding platform for independent creators, has raised 1.7 billion KRW (just over US$1.5 million) in Series A funding led by DCM Ventures, Naver and Strong Ventures.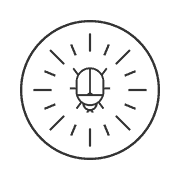 Tumblbug is considered one of the country's fastest growing crowdfunding platform with 65 percent of the more than 1,800 projects hosted on the site successfully reaching their goals, and more than 4.4 billion KRW (nearly US$4 million) in pledged funding. Most notably, the award-winning Sundance Film Jiseul was funded through Tumblbug, as was the homemade radio satellite "OSSI" launched by artist and amateur radio operator, Hojun Song.
Founded in 2011 by Jaeseung Yum, a film major in college searching for an easier way to produce and fund his independent film, Tumblbug's early growth came from Yum's vision to create an entirely new platform with a simpler payment system to aid in funding. Yum also made the site a destination for creators to build communities and connect with their fans and supporters.
Yum stated:
"Community building has always been the vision behind Tumblbug and it will be key to supporting independent creators going forward. While the one-off funding model used by Kickstarter and Indiegogo is a great fit for pre-launch tech products, our goal is to be the place where content creators can build communities of fans and supporters – establishing a foundation for the growing ecosystem of cartoons, music, and artwork in Korea and Asia, and ultimately making Tumblbug the social utility for creative individuals and organizations."
Naver, one of Korea's search engine and creator of the global messaging app Line, shared:
"Tumblbug is overtaking all of its local competitors in terms of number of projects, fundraising amount and success rate. The team has shown the possibility of growth with remarkable communication with creators, which is one of main reasons why we decided to invest."
With the funding, Naver and Tumblbug will form a strategic partnership so that Naver's creators can raise funds for their work through Tumblbug. The two companies are also working together to provide a crowdfunding service on Naver Musician League, an open platform for musicians and bands. They plan to collaborate on other media content such as video and illustrations.
Osuke Honda, general partner of DCM Ventures, and early investor in Kakao, the "Whatsapp" of Korea, explained:
"Tumblbug has created one of the most unique crowdfunding platforms I have seen to date. The expertise and vision of the team has created a compelling platform that is easy to use for artists, and efficient for fans and supporters. Now with Naver, they have a partner who can enrich their site even more."
Kihong Bae, managing partner of Strong Ventures, an Los Angeles based micro VC that invests heavily in Korean startups, and author of the best selling book, The Startup Bible, added:
"I was really impressed by Tumblbug's technology and development-focused company culture. The vision of creating a culture with a technological foundation is exactly what I had in mind for the crowdfunding industry."
Have a crowdfunding offering you'd like to share? Submit an offering for consideration using our Submit a Tip form and we may share it on our site!