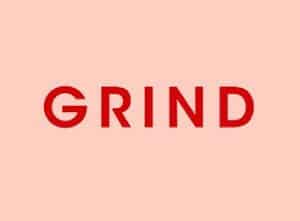 Less than two weeks until its equity bond campaign on Crowdcube comes to an end, UK coffee and cocktail shop, Grind, has not only surpassed its initial of £750,000, it is currently sitting at over £975,000.
Grind was established in London by coffee enthusiasts David Abrahamovitch and Kaz James with a mission to create spaces for eating, meeting and drinking. The company shared:
"Since that first day in 2011, it's been the support of our customers that has driven us to where we are today, and we knew we had to allow them to fund our next stage of growth. Grind has always been about doing things our own way, and a little differently, and this disruptive approach to fundraising really resonated with us.

"We have identified some space in east London, about 10 minutes from Shoreditch, in which we plan to create a state of the art roastery, a central kitchen and a sixth Grind, all in one. In this new space, the biggest and most ambitious Grind yet, we will not only roast coffee, but also bake croissants, cakes and pastries to be delivered to every Grind each morning. We've also got a few special projects up our sleeves, and the roastery will allow us the space and the facilities to make these a reality."
Grind is planning to open its new roastery as early as November 2015 and debut a larger shop being open in March 2016. It is also planning to open three new sites within the next 15 months. While sharing his thoughts about the funding, Abrahamovitch told Big Hospitality:
"It's a scary process- obviously we were hopeful but you never know how it will go. Hopefully we will push through the million mark soon enough, so we're really pleased. All of the additional money will be used to make more Grind's."
He also mentioned that with the funds, the restaurant's new app will launch in early August and will feature Apple Pay:
"You will be able to use the app to order and pay for your coffee as you walk towards the Grind and then come in and pick it up.We love tech and like to use it whenever we can in the business. Instead of taking orders through paper tickets or writing on cups, we have iPads mounted on the coffee machines which display what needs to be made.

"This makes ordering faster and allows us to monitor to the second how long it takes us to make coffee. I think Apple Pay is awesome and I can't wait to get rid of lots of my cards out of my pocket!"
Grind's bond is set to close on July 30th.
Have a crowdfunding offering you'd like to share? Submit an offering for consideration using our Submit a Tip form and we may share it on our site!