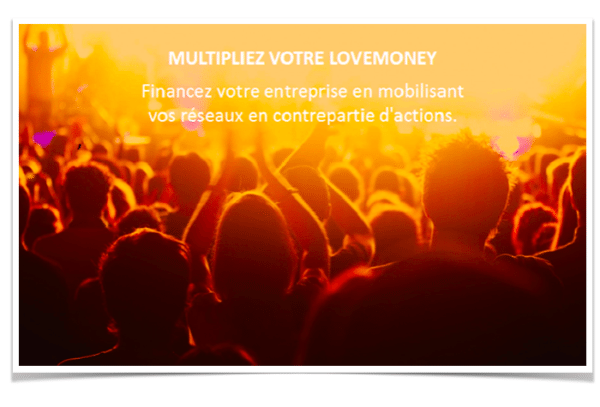 SparkUp is a new French startup, the brainchild of 24 year old, now 26. And yes, age matters. Why? Because it takes a lot of disruptive energy to reinvent equity crowdfunding when it is barely emerging as a force.
SparkUp positions itself as a B2B online software platform for "social funding", rather than crowdfunding as currently regulated in France. Its aim is to provide small and medium size businesses (SMB) entrepreneurs with social and online tools that make it easier and more effective to raise money from family & friends, i.e. love money. Jeremy Ley, SparkUp's Cofounder and CEO believes that entrepreneurs using his platform will not only raise more love money, they will also raise it on better terms.
---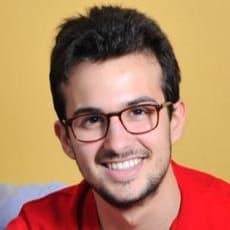 Therese: Jeremy, you created SparkUp right out of school, how did you come up with the concept? 
Jeremy: SparkUp was triggered by a failure, which turned out to be a blessing: A friend, Olivier Godement and I failed the exam to enter the French Ecole Nationale d'Administration [Author's note: The National School of Administration grooms France's highest ranked civil servants. The French President and several of his ministers are alumni]. We were looking for a plan B and crowdfunding caught our attention.
I looked into different crowdfunding models. I was impressed by the way rewards-based crowdfunding platforms like Kickstarter and Indiegogo use the dynamics of social media to ignite project finance –enabling projects like, for example, the Lima project to raise over $1 million in a short period of time. These platforms acknowledge that the most important success factor for a crowdfunding campaign is the project owner's ability to enroll his community. For that reason, they leave maximum space to the project's expression; they encourage project owners to get in front of people and to use their social network to recruit supporters.
When I looked into equity crowdfunding platforms, I found a different proposition that seemed less attractive to me. Leaders like Crowdcube and Seedrs in the UK, or WiSeed and Anaxago in France, appeared to me to be more set on developing their own brand, creating their own community of investors and marketing to them a diversified portfolio of investments in high growth companies.
I saw an opportunity to apply my knowledge of social media and online tools to private equity at the love money stage. Love money, the capital brought to entrepreneurs by their extended network of family, friends and fans is a huge part of early stage investment. In the US, for example, it is much bigger than the total funding raised by professional investors such as business angel networks and venture capitalists.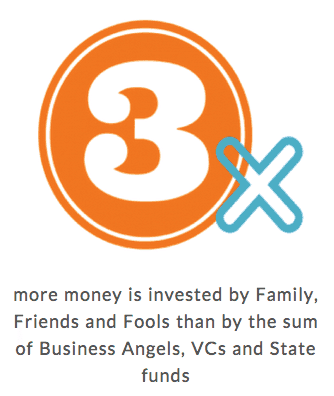 I used to call love money investors "family, friends and fools". In my mind, this did not carry any negative connotation. It was rather a reminder of the fact that love money, as a very early-stage investment, is about taking a leap of faith in the face of little evidence. More than other forms of equity investment, love money is about people. Investors jump in to support an entrepreneur from their extended community. This type of investors may invest in a few businesses, but they're not necessarily looking for diversification, they're ready to bet on someone, to take a chance.
My vision was that SparkUp could help entrepreneurs to extend their community and to engage it directly, without intermediary. Using smart online tools and social media, entrepreneurs can much more easily reach out to their family, friends, college relationships, professional networks; and, most importantly, to the contacts of these first circles. I believe that the community that matters most to fund a business are its own users and partners, and their contacts – not ours. If AirBnB wanted to go public, the community that would matter would be its own, not the investment banks'!
Therese: Doesn't an entrepreneur addressing only family and friends run the risk of bypassing "smart money"?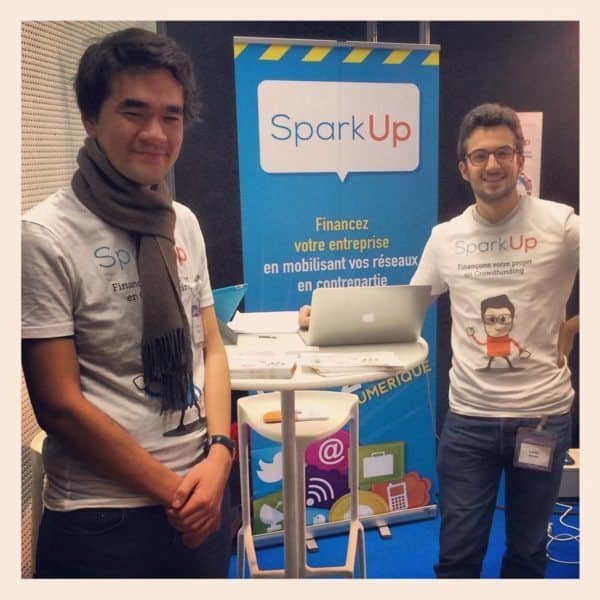 Jeremy: Not at all. "Smart money" may be true of a few business angels and VCs, a few rainmakers. But how many businesses will be lucky enough to attract investors like Peter Thiel or Sequoia Capital?
Smart money can come from anywhere, not only from professional investors. On the contrary, smart investors can be found quite readily through circles of friends of friends. I give you one example. An entrepreneur used SparkUp to raise funds for her talent management software. She emailed a friend who forwarded her email to his boss. The project caught the latter's attention. He enquired with the friend and decided to become a major investor. Through his experience in an adjacent field, this investor has since then proven a most invaluable shareholder.
The role of professional investors such as venture capitalists is to act as accelerators for businesses with high growth potential. Our clients come from all kinds of sectors; many are in B2B services, including traditional ones like vintage cars. They're not all high growth companies and their investors are not necessarily looking for crazy multipliers. In addition, these SMBs are generally looking for relatively little seed money, between €20,000 and €200,000. For this small amount of funding, they prefer not to bother with reporting to a professional investor.
Therese: How does SparkUp differ from equity crowdfunding platforms?
Jeremy: We are very different, almost the opposite of crowdfunding platforms. To begin with, we are not a B2C company; we do not try to attract retail investors. We do not do any public offering. Our clients do not address the crowd at large; they target their social network. I call it social funding, rather than crowdfunding.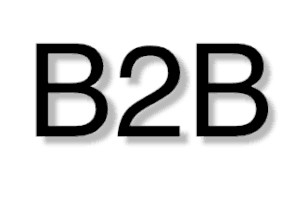 We are a B2B software company. Our clients are entrepreneurs. We provide them with the best online tools and social tools, so that they can engage their community more efficiently and thereby multiply the love money they raise by a factor of three or more:
Online pitching tools: We supply to entrepreneurs a structured path of Web pages that enables them to introduce themselves and their project to their community. We make easy-to-use templates available so that our clients can effortlessly design attractive teasers with photos and videos.
Campaign management tools: Entrepreneurs can import their contacts into our emailing system with a few clicks; we duplicate their data; we provide tools to track visitor interactions; to identify investor leads; to target emails; and to program social media communication.
In response to entrepreneurs' request, we also partner with law firms to provide legal templates and services, but in most cases entrepreneurs use their own lawyers.
We are in no way a financial intermediary. We don't want to replace anybody who has value added in giving financial advice to entrepreneurs or investors.
The difference between us and crowdfunding platforms is clearer when considering what we don't do:
We do not vet the companies which raise money on our platform.
We do not give public access to the companies and projects looking for investment on our platform.
We do not advertise investments.
We do not attempt to recruit investors.
We're not specialized in high growth startups, and, on the contrary, we address the needs of traditional SMBs.
Our clients do not need to have a high profile or a popular consumer product. They need a good network and are often B2B companies.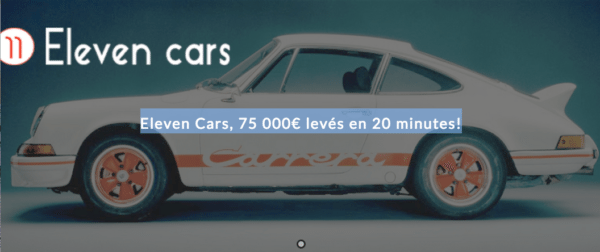 Therese: How does it work then? How do companies come to you? How are their offerings regulated?
Jeremy: As I said, our platform is not open to the general public. Entrepreneurs come to us through word of mouth, social media, and business partners such as a Savings and Loans Company and a local branch of consulting firm Deloitte.
During a fundraising campaign, each entrepreneur only pitches to his or her community. The campaign starts with a first level of information that does not contain any financial or contractual details. It is therefore not suited to make any investment decision and cannot be held to constitute a public offer or solicitation to purchase financial stocks.
Subsequently, those recipients who express a significant interest in investing in the company receive the full documentation. As these people are part of a restricted circle of fewer than 150, the fundraising, again, does not fall under the regulation of public offering or financial investment solicitation, as specified in the Article L411-2 of the French Monetary and Financial Code.
Investors then become direct shareholders of the company under the terms defined directly by the entrepreneur. This point is very important to us and to our clients. We believe that our clients can get better terms directly than if they were raising money through financial intermediaries, be they crowdfunding platforms, business angel networks, or venture capitalists. Not only are our entrepreneurs able to negotiate a more favorable valuation, but, more generally, they can craft an overall shareholder agreement that better suits their needs, for example in terms of preferred shares, ratchet clauses etc.
Therese: You just started. What are the results so far and how do you see your company evolving?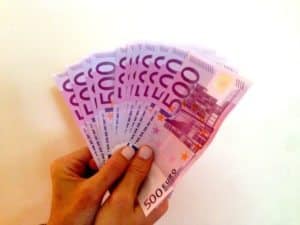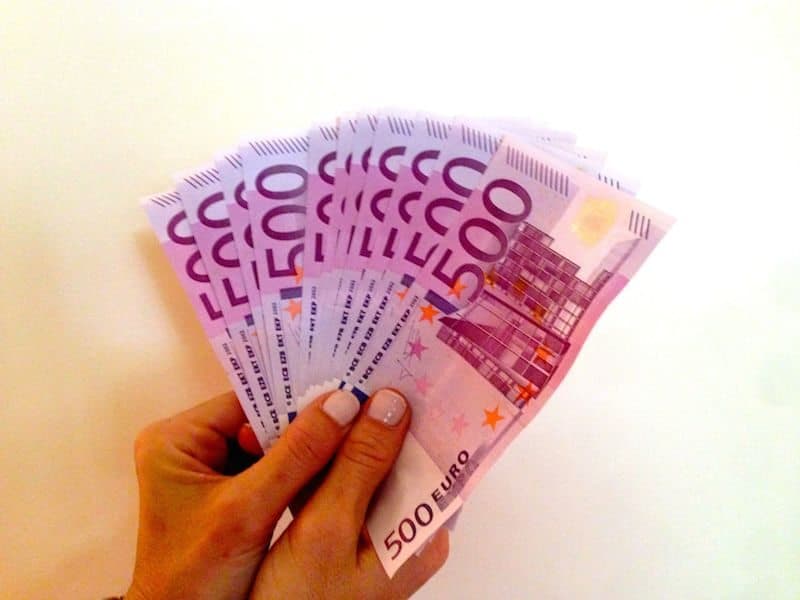 Jeremy: We created SparkUp in June 2013 and opened for business in December that year. We got our first clients from the different sources I mentioned earlier, word of mouth, social media and partnerships. We also got some support from a business school called ESSEC and another incubator specialized in financial start-ups called Paris Incubateur Finance. We also received recognition and a prize from the consulting firm BDO. But it was not enough to kickstart the business, and I had to work as a consultant to fund the company. Ultimately my partner left to get a job at Stripe.
Still, we managed to attract and finance 4 projects in 2014 and another 4 in the first half of this year for on average a little more than €50K each. Now we're a team of six, mostly developers and interns and we're completing a €600,000 funding round for ourselves using our own platform.
We take an 8% commission, which is capped at €10K to encourage companies to use us to raise larger amounts of money.
In terms of development plans, we have international ambitions, of course. We're considering partnerships abroad as we believe that our model can easily be exported.
We also want to get a foothold in the franchise industry and in the traditional business sector. We also want to increase the size of the deals within the SMB/SME world. For the time being, we have no plans to diversify from pure equity. We prefer to focus on improving the functionalities we offer to our clients. We want to make SparkUp so simple that an entrepreneur could run a multichannel fundraising campaign from his smartphone by 2016.
---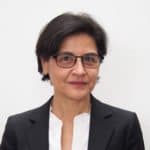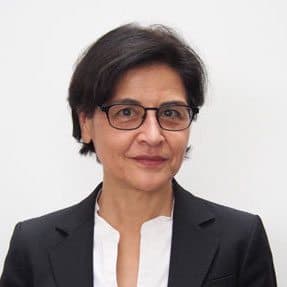 Therese Torris is an entrepreneur and consultant in eFinance and eCommerce based in Paris. She has covered crowdfunding and P2P lending since the early days when Zopa was created in the United Kingdom. She was a director of research and consulting at Gartner Group Europe, Senior VP at Forrester Research and Content VP at Twenga. She publishes a French personal finance blog, Le Blog Finance Pratique and curates crowdfunding news on Scoop.It.

Sponsored Links by DQ Promote