Last fall,  San Jose-based startup Matchstick launched a crowdfunding campaign on Kickstarter to raise $100,000 for its self-titled streaming stick that was built on Firefox OS. This project immediately hit the spotlight due to being the next "big thing" against Google Chrome. By the time its campaign closed, the streaming stick surpassed its initial goal and took home $470,310 from 17,218 backers.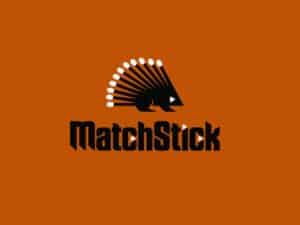 Unfortunately, nothing seemed to be going right. A few months after the campaign's success, Matchstick announced that there would be a six-month delay with the delivery. The company decided that August 2015 would be the official delivery date.
Now, six month after that announcement, Matchstick has declared that the project has come to a halt indefinitely. The company's team revealed in a recent update post:
"Thank you for your relentless support of Matchstick throughout the past 11 months. We kicked off this project last year with the hope to revolutionize the OTT experience by open sourcing the Matchstick software and hardware, and by mobilizing the power of the open source community to create a new breed of ecosystem for content providers, device manufacturers and end users. Your support has been truly overwhelming, and we couldn't possibly have taken this project this far without your encouragement and enthusiasm. Unfortunately, we are unable to continue on this journey, and we will be refunding all Matchstick pledges.

"After struggling with the DRM development based on Firefox OS for most of this year, we realize continued development of DRM, though showing early signs of promise, will be a long and difficult road. We have come to the conclusion that we will not be able to reliably predict the completion date of the DRM development without significantly more research, development and integration.

"We feel the only responsible thing to do now is to refund 100% of the pledge money to our backers. You have been very patient with us, and we feel announcing another major delay in the Matchstick delivery would not be fair to our backers. We apologize for not being able to update you sooner.

"Thanks for sharing the ride with Matchstick. Though this is a disappointing moment for all of us, your backing of Matchstick has enabled us to contribute to the eventual success of the openness of the Internet."
The company also revealed details about the refunding process:
"We will refund 100% of pledges to you via the Amazon payment system. It's a manual process and may take up to 60 days for us to process all refunds. We will strive to complete the refunds by the end of September. If you do not see your refund by then, please message us via Kickstarter.

"If the credit/debit card you originally used to pay has since changed, been canceled, or is no longer active, please sign in to your Amazon Payments account for detailed instructions on how to receive your refund. If we receive any notifications from Amazon regarding your refund, we will contact you via Kickstarter and your email. Please monitor your Kickstarter account and messages."
Have a crowdfunding offering you'd like to share? Submit an offering for consideration using our Submit a Tip form and we may share it on our site!