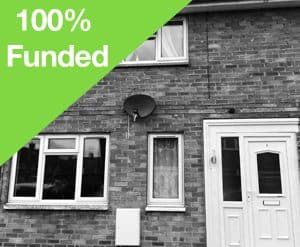 Crowdahouse was originally launched in 2012.  The crowdfunding platform sought to drive efficiencies in the buy-to-let market by providing capital via equity at minimum amounts of £5,000. Today Crowdahouse is changing direction by pivoting to debt based lending.  Gary Corben, co-founder and CEO of Crowdahouse, explained they have been following the market closely and realized that debt based crowdfunding was a far simpler model.  It is true that most real estate crowdfunding platform's are doing debt today with fewer focusing on equity.
"The new Crowdahouse model is incredibly simple. Members lend money via a limited company and get security with a first charge over the property, just like a bank," said Corben.

"We've found that most people want to profit from property without the headaches of ownership and our secured lending model clearly fulfils that need. Apart from earning interest on their money, secured by a first charge, our members can also feel good about helping to provide more homes for families."
Corben's partner Peter Lane said there challenges with the equity based crowdfunding model including issues with management and possible exit, "we fear there will be severe investor disappointment in the future from equity based models," said Lane.
"Our hands on experience in both residential property and financial services has enabled us to remove the key problem areas of crowdfunding, making the investment decision much more straightforward," stated Corben.

"Unfortunately, there are a number of ventures that see entry to the business of property crowdfunding as easy, perhaps as simple as building an online platform. But understanding the complex legal issues, meeting regulatory compliance and the reality of actually managing the crowd in a property fund, is truly challenging."
According to Corben and Lane the peer to peer lending model is simpler and easier.  The platform also has plans to expand its peer to peer lending base into retail customers.  Crowdahouse is "re-entering" the market with a revised model.
Crowdahouse has a loan project to raise £500,000 (USD$790,000) to refinance an apartment block called Pullman House. Lenders will get a 10% p.a. return for a 9 month term secured with a first charge over the property.
Crowdahouse also stated it is in talks with potential partners to "expand its footprint to other territories as a matter of priority".