UK-based peer to peer lender MarketInvoice has raised a solid £6 million in a Series A funding round.  MarketInvoice is a direct lender that provides interim funding to firms via invoice financing.   MarketInvoice previously raised £5 million in December 2014. Launched in 2011 the platform has experienced solid growth having facilitated over £475 million.  MarketInvoice has also benefited by the participation of the British Business Bank in buying invoices.
The new capital came via Northzone, a Nordic VC fund, that has offices in London, New York City and Stockholm.  Northzone has raised seven funds and invested in some 100 technology-enabled companies. Their current portfolio includes companies such as Spotify, Avito.ru, Trustpilot, WideSpace and SpaceApe. The family office of Indeed co-founder Paul Forster also joined in the fundign round.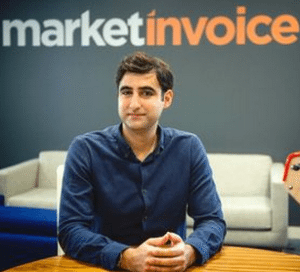 CEO and co-founder Anil Stocker told UK Business Insider;
"We feel we've really laid the foundations to push this into the mainstream. We went from doing £15 million ($23 million) a month last year to doing £30 million ($46 million) a month now. I feel like we're really getting a momentum going. It's the perfect time to put our foot on the accelerator."

"And also from the market point of view, if you look at the attention the market is getting, not only from investors, but also from businesses, from the government — we think it's a good time to raise the money."
MarketInvoice currently is funding about £30 million per month. The UK is said to have the largest invoice finance market in the world at around £20 billion.  The company believes, "with banks less likely to offer business loans and overdrafts, it's also a market which is growing quickly that isn't regulated. It's a broken market."  The new capital should help the direct lender to address these systemic issues.