Tipalti, a provider of the global payments management platform, has been selected by fast-growing sharing economy companies Outsource.com, Visually, and Bizzabo to automate their partner payment processes.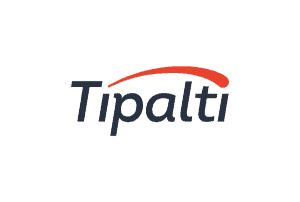 The companies join a growing list of crowdsourcing, on-demand, and sharing economy companies using Tipalti to manage payments to their global freelancers, 1099 contractors, and suppliers, including Boost Media, Seeking Alpha, Article One Partners, and eTeacher Group.
Amongst other operational complexities related to building and growing a robust, loyal network of suppliers, a sharing economy company must develop an efficient process to pay their hundreds or even thousands of freelancers and contractors around the world.
In addition to the challenge of paying suppliers in their payment method and local currency of choice across regions, there can also be considerable friction related to onboarding new partners, collecting required tax forms, and reporting and communication of payment status.
Outsource.com, Visually, and Bizzabo all decided to eliminate the complexity of manual payments so they could focus on growth and scaling their companies globally. Co-founder Elina Ayzenberg shared:
"As a fast-growing company, we need to focus our resources on growth and providing an exceptional product experience.  It doesn't make sense for us to use our limited time managing payment processes. We wanted one system to pay both our domestic and our international freelancers. Getting setup with the solution was a smooth experience, our freelancers appreciate the choice of payment and currency options Tipalti provides, and we no longer have to worry about partner payment headaches."
Matt Cooper, CEO of Visually, a content creation platform that enables businesses with premium visual content created by highly vetted creative freelancers, revealed:
"Reputation is central to our business success.  Our relationship with our creative talent is critical to shaping our brand and their payment experience with us is one of the most important elements of our partner relationship. Tipalti streamlines the entire partner payment execution and enables us to scale our business. And it does so in a seamless fashion that enhances our brand."
Eran Ben-Shushan, CEO of Bizzabo, an all-in-one event success SaaS platform, explained:
"Manually taking on the entire payment process of paying our event organizers would be inconceivable and counter to any lean operational philosophy of a sharing economy company. By automating the partner payments process, we're able to focus our resources on scaling and growing our company, while executing payments globally without hiring additional staff or having to maintain complex, custom built middleware."
Increasingly, sharing economy and on-demand companies are turning to Tipalti's SaaS payment management platform to streamline this critical operation, allowing them to pay their global partner networks with minimal effort while enhancing their partner payment experience and adding tax and regulatory compliance safeguards.
Chen Amit, CEO and co-founder of Tipalti, added:
"On-demand and sharing economy companies differentiate themselves based on the quality of their suppliers and so great time and care must be put into providing their suppliers with a positive customer experience, including the payments they receive from your company. We are excited about helping the sharing economy continue to reach its full potential, by helping these leading companies to scale efficiently with their rapid global growth, through automation of their global payment processes."