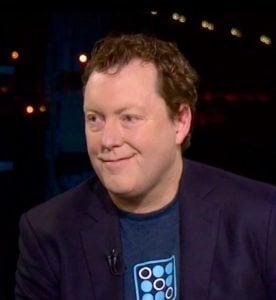 SoFi, or Social Finance, is a marketplace lending platform that uses data to provide loans to refinance student debt.  The direct lender has had an enviable degree of success in generating solid risk adjusted returns for its investors. SoFi claimed the title of fastest growing marketplace lender earlier this year.  The stellar growth has captured the interest of unicorn hunting investors.  Having just raised about $1 billion in funding capturing a valuation of around $4 billion.
According to a report in WSJ.com, SoFi is now has a "valuation that would place it in the top-30 U.S. banks by market capitalization".  This is double the valuation given to the young direct lender from the last funding round which took place in February.
Loan volume is expected to top $5 billion . Using student loans, taken on by promising individuals, has provided access to a relationship that SoFi will leverage going forward. Without the legacy costs of physical banks, SoFi allows its borrowers to easily manage its loans online. The platform has pushed into both mortgages and personal loans – eyeing a consumer lending industry measured in trillions.
Founder and CEO Mike Cagney stated, "The biggest four U.S. banks combined have a market capitalization of more than $1 trillion and I think all of that is vulnerable I'm going to go and get as much of that as I can."
Cagney recently told American Banker;
"Marketplace lenders have been a disruptive force in financial services — for the better of all involved. MPLs have delivered innovative products consumers want through channels like mobile that consumers prefer. They've done it with outstanding service and significant borrower and investor evangelism, lowering costs of acquisition. And they've delivered transparency and a de-levered financial model to markets while working closely with state and federal regulators to continue to improve on their model."
Sponsored Links by DQ Promote