Crowdfunding in Indonesia is still in its infancy stage which is on par with most of Southeast Asia. For a country that is home to multiple ethnic groups carrying different languages and hundreds of volcanic islands, the government is poised to be in a good position to help give crowdfunding the push it needed.
Known for its volcanoes, pristine and beautiful beaches, jungles, and majestic animals such as tigers and elephants and even Komodo dragons, the Indonesian government are being led by policies from its current administration that can further advance the knowledge and benefits that crowdfunding can give to people.
Government Support
President Joko "Jokowi" Widodo has been in power since 2014 used a what people call as "Nine Priorities Agenda" that he used for campaign period. It is also the same list that he is using when he got elected as his roadmap to improve the country's independence in culture and economy as well as its sovereignty in politics.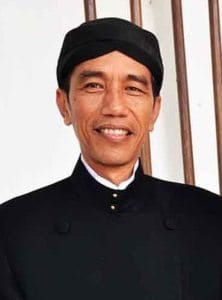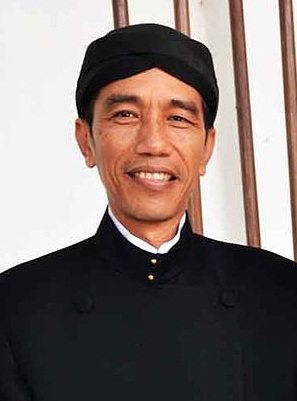 Of those nine agendas put forth by the president, crowdfunding can benefit from the sixth item on that list. That political thrust  states that one of his term's objective is "To improve people's productivity and competitiveness in the international market so that Indonesia can move forward and stand up with other Asian nations."
Crowdfunding is a great way to help people or even groups realize their goals just as what happened to one of the success stories in the country that tried to raise funds. The documentary film Atambua was able to raise IDR 312 million or an equivalent of US$32,800. This film was based on poverty and the hard way of life that was brought to the big screen.
The administration is also not new to the concept of soliciting support from people to reach an objective because President Widodo used crowdsourcing to get the people's recommendation on cabinet ministers to be put in his government. He solicited opinion from Indonesians on the best person for his cabinet.
Recently, the government is also beginning to understand the massive potential of crowdfunding even for game development funding. In a recent focus group discussion on "Crowdfunding as One Alternative Funding For Actors Creative Digital Sector," attended by the Ministry of Tourism and Creative Economy of Indonesia.
Cultural is Key to Crowdfunding
Indonesia is more than just Bali which is quite known not only to Asians but world travellers as well which is home to multiple religious sites, iconic rice paddies, volcanic mountains, beaches and coral reefs. Apart from this majestic island which is also known for meditation retreats and even yoga, one of the Indonesia's principle hold the key to crowdfunding success.
The people are very familiar with the concept of "gotong royong" which simply means working together as one community. This is one of the principles of crowdfunding where people use their collective power and financial resources to help each other. This actually makes the Indonesian culture on that has mutual cooperation.
There are Challenges in Indonesia
There are people that feels that inequality as well as capitalism in private sectors as well as the government's performance has left the marginalized community in the dark. The economy is doing great and getting better but the pie is hardly ever shared with the very same people that are making this economic growth possible.
This is where some people feel crowdfunding will be of the biggest help. In a world of advanced digital age and the Internet, is basically allows project initiators and donors to meet eye to eye on a designated platform cutting red tape and the middle man and to some extent, bureaucracy. The money goes from donors to those that need it without much intervention.
But as with most Southeast Asian countries, Indonesia also has its own share of challenges when it comes to crowdfunding. Here are some of those hurdles that they need to overcome to mainstream and make the platform a viable funding option.
Indonesians have trust issues
Gotong royong means working together as a community but the people have some serious trust issues with the Internet with regards to making money transactions. Trusting strangers to accept the payment and process and forward the same to project initiators is a concept many people are struggling with. This is a big issue that they need to address for crowdfunding to soar.
With a population of 249.9 million in 2013, about 74.8 million are internet users but the silver lining in these numbers is that there is a projected 20% growth year on year until 2016. This increase is partly due to the Indonesian middle class having an increase in spending power and competition between mobile companies are bringing prices down.
Project presentation leaves much to be desired
Project initiators in Indonesia are not too well-versed in presenting their idea to potential donors who can fund their projects. One cover image and a few copy that explains the project might not be enough to pique the interest of people. Some of the most successful projects use videos to help explain the product better. It is imperative for project initiators to master their date and for their pitch to look and sound like the real deal.
KISS is a great principle to adhere to when putting together a project proposal that will serve as a pitch for other people to fund. Keep It Short and Sweet can guide the project content but be careful with overdoing it like just putting a few sentences to describe the need. Put what you need to explain and steer clear of fancy words that might just confuse other people.
Project campaign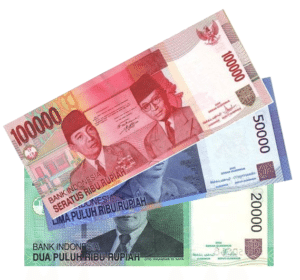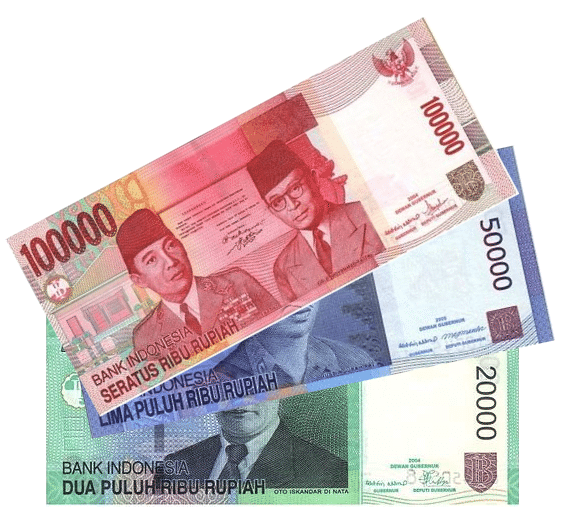 For some initiators, they feel that one tweet or one post about the project is enough to get the ball rolling. It is imperative that appropriate marketing channels are utilized for the campaign and it is not uncommon to see some of the most successful projects using a referral program to get some traction and buzz about their project.
The campaign, regardless how great it is will not maximize its potential if it just sits inside the many web pages and projects of a crowdfunding platform. It needs to be seen by people so they can decide if it is something they want to support. Marketing is an important facet of crowdfunding just as putting a great pitch together is.
Crowdfunding makes it possible for ideas to get past incubation stage especially if there are limited funds. It needs collaboration between the people that needs the finances, donors that will be able to fund the need and the platform that will serve as their meeting place and Indonesia might have some challenges in front of them but their gotong royong principle and government efforts might just pave the way for crowdfunding to succeed in the country.
(Editors Note: A version of this article previously published in CoAssets Crowdfunders Magazine.  It is reproduced with the express approval of CoAssets)
---
Albert Santos is a member of the Crowdfunders Editorial Team. Crowdfunders.Asia is Asia's leading portal on crowdfunding, property, start-up and business related news operated by CoAssets.com. CoAssets.com  is South East Asia's first real estate crowdfunding site.

Sponsored Links by DQ Promote