The Securities CommissionMalaysa, (SC) is in the midst of hosting its annual World Capital Markets Symposium in Kuala Lumpar. The Malaysian Prime Minister, Dato' Sri Najib Razak, was in attendance to deliver a keynote address that acknowledged the participants from around the world.  SC Chairman Datuk Ranjit Ajit Singh focused on the fast changing world of finance in his welcoming remarks, reflecting on changes occurring in Malaysia now.
The SC Chair stated, "the steady increase in the number of tools that aim to bring finance right to the pocket of the man on the street suggests that entrepreneurs have swiftly capitalised on this opportunity. From mobile payment systems in Africa to e- commerce portals in East Asia, as well as P2P lenders and robo-advisors, access to personalised financial services is now at the tip of our fingers – quite literally, in the case of smartphones – thus democratising markets and reducing cost for consumers."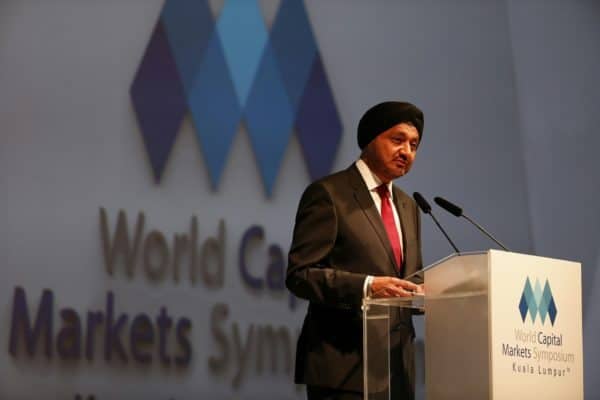 Indicating strong executive support for new forms of finance, the SC Chair noted that "Fintech" is not only a growing trend but is here to stay.
"Given its significant potential to disrupt the business model of incumbents and appeal to a wider audience by promising user-friendly services that transcend demographic, geographical and infrastructure barriers," affirmed the lead securities regulator.
He noted that Malaysia become the first ASEAN country to legislate equity crowdfunding with 6 platforms approved by the SC so far. Stating "we remain strongly supportive of greater digitisation in markets, it is also crucial for potential risks, such as those that pertain to cyber-security, investor protection and market integrity, to be identified, understood and appropriately mitigated".
"As a regulator, I strongly believe that that we could play a facilitative role in a number of ways – be it by assisting businesses in navigating the regulatory environment, sponsoring accelerator programmes or strengthening the venture capital and private equity ecosystem to provide much-needed financing for Fintech entrepreneurs."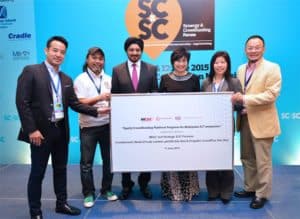 As part of the opening of the Symposium, SC Malaysia announced a new initiative: the "Alliance of FinTech Community" or "[email protected]", an initiative to catalyse greater interest towards the development of Financial Technology.
[email protected] is a push to drive innovation and embrace Fintech stakeholders to accelerate growth of this nascent industry and propel Malaysia as a Asian leader of new forms of finance. The SC will coordinate with other authorities to pursue key deliverables which include, raising awareness, forming hubs to organise and nurture the Fintech ecosystem; and providing policy and regulatory clarity to promote responsible financial innovation in this sector. As a start, the SC will issue a call for participation to generate response and expressions of interest from relevant stakeholders, including innovators, entrepreneurs, established businesses, investors and other authorities to chart the Fintech agenda together for Malaysia.
The new strategic push to empower Fintech innovation will also assist firms in navigating the regulatory environment by facilitating discussions between businesses and relevant authorities to ensure that potential regulatory and risk concerns are appropriately taken into consideration.