The International insurance firm Hiscox has released its seventh annual 'DNA of an Entrepreneur Report', with the firm using its global network of 268,000 small businesses in order to calculate entrepreneurship and business innovation within six countries, including the US, UK, Germany, France, Holland and Spain. The study of over 4,000 small business owners and managers in Europe and the US reveals a surge in product development as innovators and exporters lead the recovery.
 "The report implies a new air of confidence among small businesses as they build on the nascent recovery to drive expansion and capture the upswing," Bronek Masojada, CEO at Hiscox commented. "We see this first-hand through the more than 268,000 small businesses we work with worldwide, who collectively have increased turnover by 18% since this time last year.  The acceleration in the rate of new product launches is especially bullish. Small businesses play a disproportionately large role in global innovation and this bodes well for future growth."
In total 4,140 business owners, founders or senior executives within companies with up to 50 employees were asked a series of questions during the study, as Hiscox aimed to find the world's most entrepreneurial country.  Some highlights from the report include:
Optimism levels reach three-year high. Three out of five (62%) firms are positive about the year ahead. US respondents (69%) are the most optimistic, while in the UK that figure is 64% and in France optimists are in the minority (43%).
Innovation is the self-help solution. Just over half (51%) of respondents plan to launch a new product or service in the coming year, and innovation is strongest among firms that export.
Good news for school leavers. While there is no sign of a hiring spree yet, more than one in five firms (22%) plan to recruit in the coming year, with the majority taking on juniors, apprentices and interns – good news for those entering the jobs market.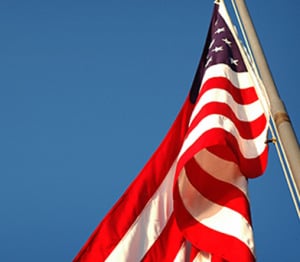 When asked to rank the six nations participating in the survey in terms of their 'entrepreneurial spirit', most respondents selected US for the top spot, followed by the UK and Germany. According to Hiscox, only the Dutch failed to put the Americans in top spot, choosing instead … the Dutch.
"Globally, there is a large sense of optimism being harboured by small businesses during 2015. Overall, 62 per cent of respondents feel positive about the year ahead for their business compared with 57 per cent a year ago and 52 per cent two years ago," observed SME Insider Fraser Simpson. "Every country has given positive feedback regarding their outlook towards 2015, except for France, with only 43 per cent of respondents claiming to be optimistic about 2015."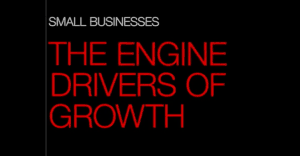 In the report's introduction, Masojada noted that "of course, not all in the garden is rosy. Many smaller companies still feel swamped by government bureaucracy, crippled by high taxation and constrained by inflexible labour laws." He urged policymakers to take heed, noting the import of SMEs as a growth engine  "to be encouraged by what is possible rather than dissuaded by red tape."  lastly, as the video below concludes, "Hard work and determination are the essential ingredients for growth." As countries compete to be entrepreneurial, crowdfunding is a seen more and more as the catalyst for such growth.
__________________________________________________________