Peer to peer lending platform Bondora announced late last month its forthcoming API.  Last week, the Estonia based direct lender released its Beta version of the API allowing individuals to access data directly. The Bondora API is a sandboxed, test environment that emulates the forthcoming production version. Bondora stated they continue to make changes and are welcoming feedback from users.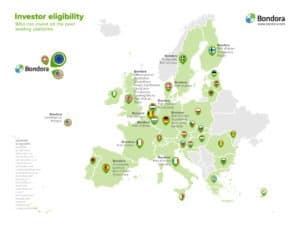 Bondora stated that "every investor can create their own implementation of the client application. [Users] can choose any programming language and platform. [Users can] even create a browser plugin and have the UI look the way you want and show the data that you are interested in."
Bondora expects many different client application implementations that other investors can also use. Investors may create automated bidders that request auctions, filter them by predefined parameters and automatically make bids into them.
The release engendered a discussion regarding the features and functionality of the API and Bondora clarified they would add more features once basic investing was ready. API documentation, along with the Sandbox version, was made public to generate feedback to craft the best solutions for all users.
Bondora, formerly called isePankur, was launched in 2009 and has since funded over €35 million in loans, with over 9000 investors from 37 countries.