On Thursday,all-in-one data management software solution NonProfitEasy shared details about the acquisition of crowdfunding platform, Fundly.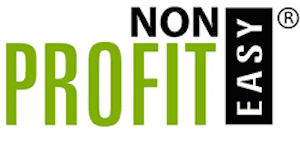 NonProfitEasy stated in a press release that it and Fundly are setting out to redefine the industry, delivering an innovative and easy-to-use platform to thousands of individuals and organizations. By integrating with Fundly, NonProfitEasy expands its reach into the personal fundraising market and enhances its value proposition to nonprofit organizations, including Habitat for Humanity and United Way. It is the only company in the nonprofit market delivering such a comprehensive suite of products to organizations of all sizes.
Notably, Fundly has processed over $350 million in donations since its founding. Together the combined company will continue to focus on peer-to-peer fundraising for individuals and organizations, but will also offer a unique and seamless end-to-end integrated technology platform for organizations seeking to improve processes and constituent engagement. The terms of the transaction have not been released.
CEO of NonProfitEasy,Lomesh Shah stated:
"The new Fundly will be the only platform on the market that offers crowdfunding, peer-to-peer fundraising, donor relationship management, membership management, event ticket and registration, and volunteer management as an affordable, integrated end-to-end solution. It has always been our vision to shake up the market by providing great technology in a modular platform that is affordable for any organization. We are on track to make that happen."
NonProfitEasy shared that it will maintain the Fundly brand and continue to offer all of its products. Customers of both companies will benefit from the acquisition as investments are made to improve the respective standalone offerings while also making them fully integrated. As part of this deal, NonProfitEasy will rebrand each of its three products under the Fundly name – NonProfitEasy CRM to Fundly CRM , VolunteerEasy to Fundly Connect, and Ignite to Fundly Enterprise.
Fundly.com will also include a dedicated portal for organizations to access the entire suite of Fundly products.