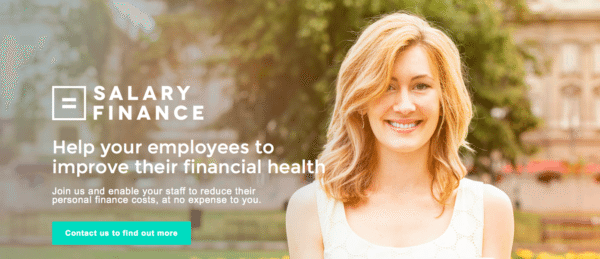 Former UK head of Google, Dan Cobley, sees a unicorn–a $1.5 billion-turnover success story–in his co-founded startup SalaryFinance, for which he left Google last year. According to Business Insider, Cobley said that SalaryFinance would "be talked about in some of the same sentences as unicorn businesses over the next few years." Cobley and co-founder Asesh Sarkar, previously a partner at PA Consulting, launched SalaryFinance on Monday, Sept. 21. Daniel Shakhani, formerly a director at Goldman Sachs and at RBS, is also a co-founder and advisor.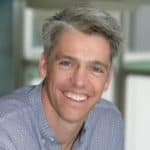 The financial technology (fintech) company,
allows working people to consolidate their various loans and credit cards debts through a single SalaryFinance loan, which is then repaid through salary deductions. …This could cut the interest payable on the total by a third, the company claimed.

SalaryFinance has already announced deals with the likes of Saga, an over-50s group employing 15,000 people in the UK; Agilysys, the 2,000-strong outsourcing firm working with local councils; and white goods retailer AO.com, which has 2,000 staff members. While this type of lending is already quite popular in other countries, SalaryFinance is seeking to be the best at it: the Google of this industry, one might say. Sarker noted,
We're looking to do this on a national scale and we're talking to big employers.
Two of the UK's largest peer-to-peer lenders, Zopa and Ratesetter, will provide the loans. SalaryFinance has also raised £3m from Cobley's venture capital fund Brightbridge to cover costs of platform development and operations. The founders envision SalaryFinance as a means of attracting and retaining staff members. Cobley said,
There's lots of competition over salaries. …Organizations are increasingly trying to invest in the rest of the package and being able to offer something that is the equivalent of a 3pc pay rise is is incredibly powerful.
The idea for SalaryFinder came when Cobley's family's nanny admitted that she was having financial difficulties, in part due to credit card and loan debt, which she was working hard to pay off. Cobley loaned her the money to pay off her total, allowing her to save money on her outgoings. While this original loan was interest-free, SalaryFinance now makes a small margin on the loans offered to customers. According to the company, it takes only 30 minutes to load a new organization onto its platform, and its technology its compatible with all existing payroll schemes.

Cobley noted,
The problem we face is consumers thinking we're too good to be true. …These people are used to being offered attractive interest rates by banks only to find they are much higher later in the process. We have a job to convince people this is exactly as it sounds.
Have a crowdfunding offering you'd like to share? Submit an offering for consideration using our Submit a Tip form and we may share it on our site!

Sponsored Links by DQ Promote