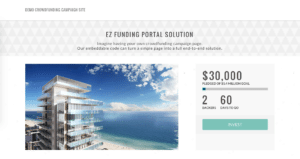 Regulation A+ is the newest securities exemption to hit the US rule book.  Legalized under Title IV of the JOBS Act, Reg A+ allows anyone to invest – not just accredited investors. It also allows for a unique option of gauging investor interest prior to filing with the SEC. This is something that saves both time and money. Issuers may raise up to $50 million and some industry followers have described Reg A+ as a "mini-IPO" type offer.  Already several investment crowdfunding portals have leveraged Reg A+ to "Test the Waters" (TTW) with solid success.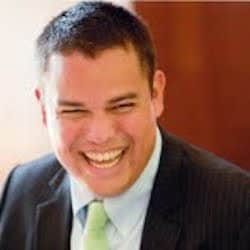 Now a new "Platform as a Service" provider, FundPaas, is leaping into the space to provide a turnkey Reg A+ platform targeting Broker – Dealers and crowdfunding portals.
"Legal firms could also leverage the same technology," explains Amilcar Chavarria, FundPaaS' CEO and co-founder.
The creators see it as a simple application to incorporate on sites looking to conduct investment crowdfunding offerings.  The site claims the application may be incorporated in just minutes on a host site, branded to fit seamlessly into the platforms native design.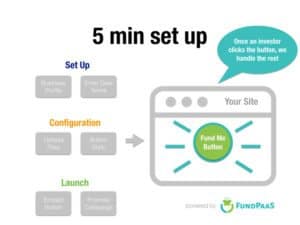 Chavarria sees FundPaas as allowing any issuing company to easily capture investor interest. In brief, turn customers into investors.  FundPaas draws a comparison to the Amazon single-click button. Except you are purchasing (investing) debt or equity.
According to the company's site, FundPaas already has "10 implementations in flight" and 30 more in the pipeline.  FundPaas can also power Title II – Accredited Crowdfunding offers and intrastate investment campaigns.  FundPaas has enlisted a series of partners to provide services such as Bad Actor Checks, Issuer Due Diligence and Financial Reporting.  Pricing is tiered based on transaction size and number of investors.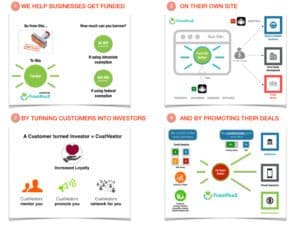 Chavarria views his platform as perfect for consumer-facing businesses. He recently explained, "they already consume the product. If they truly believe in it, they will give you money."  He also notes that once you have a customer as an investor – they quickly turn into brand ambassadors.

Sponsored Links by DQ Promote