As expected the European Commission has published its "action plan" on the Capital Markets Union (CMU) initiative.  The basis of the European Community has been economic integration. The reality has been far different as individual nations are loathe to submit to the vagaries of policy created in Brussels.  But the objectives of the Juncker Commission to boost jobs and investment across all of Europe is crucial for economic growth and social cohesion.  CMU is recognition of the intrinsic shortcomings in access to capital on a pan-European basis. Today the "most urgent steps" have been published by the EC, to create a "true single market" for capital access across the core 28 EU member states.
It is notable that alternative sources of finance are at the forefront.  The EC calls new finance as "complimentary to bank-financing" and groups together crowdfunding, venture capital and the asset management industry as more widely used in other parts of the world.  The EC believes alternative finance must play "a bigger role in providing financing to companies that struggle to get funding, especially SMEs and startups."  Rightly so, the EC views diversified sources of capital as "essential to financial stability". The challenge, as highlighted in the recent PwC report on CMU, is the fragmented regulatory regimes defined by geography that impedes market wide efficiencies today. The Commission wants to break down the political walls that are blocking cross-border investments in the EU to make it easier for companies and infrastructure projects to get the finance they need. But will they have the political might to lessen regulatory burdens?
Dancing with Joy
EC Commissioner Jonathan Hill, responsible for Financial Stability, Financial Services and Capital Markets Union, stated;
"I want the Capital Markets Union to help European businesses, and our SMEs in particular, have a wider range of funding sources. I want it to give SMEs more options for investing their money. I want to knock down barriers to make it easier for capital to flow freely across all 28 Member States."
Louise Beaumont, of GLI Finance and vocal advocate of SMEs, embraced the EC's statement;
"SMEs across the continent should be dancing with joy that the European Commission has finally recognised that improving their ability to access finance is fundamental to supporting growth and driving the wider economic recovery. For too long their calls have gone unanswered and we welcome these initial steps on the long road to reshaping Europe's credit ecosystem."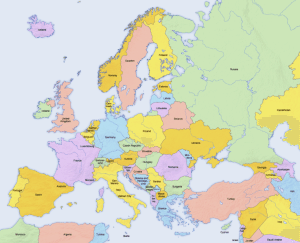 The guidelines were driven, in part, from the over 700 responses received from a consultation announced in February 2015.   The comments indicated a "broad support" for CMU. The feedback tendered showed that a single market for capital would help support more cross-border risk-sharing, create deeper and more liquid markets and diversify the sources of funding in the economy. Also, the Commission has started two consultations on Venture Capital Funds and Covered Bonds.
The proof, of course, will become evident in any resulting regulatory efficiencies and economic incentives that evolve over time.  The project is massive. But much of the justification for the EU is at hand.
The CMU Action plan is outlined below, and the actual document is embedded.
---
The Action Plan is built around the following key principles:
Creating more opportunities for investors: the CMU should help mobilise capital in Europe and channel it to companies, including SMEs, and infrastructure projects that need it to expand and create jobs. It should give households better options to meet their retirement goals.
Connecting financing to the real economy: the CMU is a classic single market project for the benefit of all 28 Member States. Member States have a lot to gain from channeling capital and investment into their projects.
Fostering a stronger and more resilient financial system: Opening up a wider range of funding sources and more long-term investment, ensuring that EU citizens and companies are no longer as vulnerable to financial shocks as they were during the crisis.
Deepening financial integration and increasing competition: the CMU should lead to more cross-border risk-sharing and more liquid markets which will deepen financial integration, lower costs and increase European competitiveness.
Key early actions are:
New rules on securitisation
Securitisation is the process where a financial instrument is created, typically by a lender such as a bank, by pooling assets (for example car-loans or SME-loans) for investors to purchase. This facilitates access to a greater range of investors, thereby increasing liquidity and freeing up capital from the banks for new lending. The Commission is proposing a regulatory framework for securitisation which is simple, transparent and standardised and subject to adequate supervisory control. According to the Commission's estimates, if EU securitisation issuance was built up again to pre-crisis average, it would generate between €100-150bn in additional funding for the economy
New rules on Solvency II treatment of infrastructure projects
Investment in infrastructure projects is essential for supporting economic activity and growth in Europe, but such projects require large amounts of long-term financing. The insurance industry is well-equipped to provide long-term finance by investing in equity shares as well as loans of infrastructure projects. The Commission wishes to remove unjustified prudential obstacles so that insurers play an important role in European infrastructure projects. Based on the advice of the European Insurance and Occupational Pensions Authority (EIOPA), today 's legislation creates a distinct infrastructure asset class and reduces the amount of capital which insurers must hold against the debt and equity of qualifying infrastructure projects.
Public consultation on venture capital
Small and medium-sized unlisted companies often find it hard to get mainstream financing via bank loans and they do not have access to capital via stock markets: alternatives like venture capital may help them to grow and develop. The existing EU rules, the EuVECA andEuSEF Regulations set up two types of collective investment fund to make it easier and more attractive for private savers to invest in unlisted SMEs. The consultation will ask whether targeted changes to these regulations could boost the take-up of these investment funds. Issues the consultation will cover include the restrictions on who is able to manage the funds, the level of minimum investment of €100,000 for investors, and whether non-EU managers should be able to offer EuVECA or EuSEF. The consultation runs until 6th January 2016.
Public consultation on covered bonds
Covered bonds are a major tool for long-term finance in many EU Member States, to channel finance to the real estate market and public sector. European credit institutions are world leaders in covered bond issuance, but the market is currently fragmented along national lines, which constrains standardisation in underwriting and disclosure practices and creates obstacles to deep, liquid and accessible markets, in particular across borders. The Commission will consult on a pan-European framework for covered bonds; this would build on national regimes that work well without disrupting them and it would be based on high-quality standards and best market practices. The consultation which runs until 6th January 2016, will also seek views on the use of covered bond structures on the back of SME loans. Once the consultation has closed, the Commission will decide whether EU action is needed.
Cumulative impact of financial legislation
The Commission is today launching a "call for evidence" to gather feedback and gauge the cumulative impact and interaction of current financial rules. Through the consultation, the Commission is seeking to identify possible inconsistencies, incoherence and gaps in financial rules, as well as unnecessary regulatory burdens and factors negatively affecting long-term investment and growth.
[scribd id=283214094 key=key-afltI2DAw5zkZQPmGPaY mode=scroll]