Award-winning Swedish beer maker, Train Station Brewery, launched an equity crowdfunding campaign today on FundedByMe. According to the campaign page, the brewery is offering 10% ownership in one of the most popular breweries in Scandinavia.
Founded about four years ago by Colin Nordstrom and Simon Vikström, the pair met while both were engaged in the wine industry.  Nordstrom based in Sonoma, California and Vickström in Sweden. Neither was impressed with the "folköl" (low alcohol beer) in the Swedish grocery stores. So they decided to brew and market their very own high quality, micro-brewed, unfiltered, low alcohol beer.
In Sweden, a high tax country, beer made with 3.5% alcohol is taxed at a lower rate 12% VAT versus a higher 25% VAT tax for ones with more alcohol. The pair has challenged a rather sleepy beer market in Sweden and has uncovered some economic success in doing so –  becoming profitable in 2014.  The campaign page states;
"[The Brewery] is experiencing rapid growth. In 2014 we produced 55,000 liters and are on track today to produce 70,000 liters in 2015, a growth rate of nearly 30%. With recent listings won in Finland we believe we can meet a minimum of a 50% growth rate in 2016 but would not be surprised to see 100%."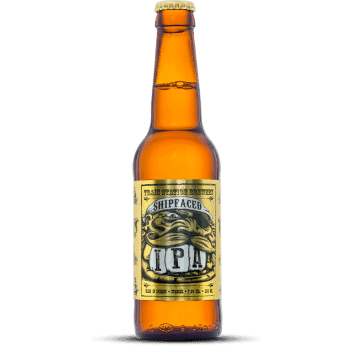 Nordstrom and Vikström believe that Train Station Brewery is on the verge of a huge expansion in Sweden – and surrounding countries. The craft brewery industry in the US is pretty well established. In Sweden, not so much as only 2% of the beer industry falls under the craft category. But smaller, higher quality, brewers are growing at a solid pace overall.  Total beer consumption in Sweden stands at 460 million liters annually. Craft is only 9 million liters of that.
The crowdfunding campaign draws a parallel to the success of BrewDog's EquityforPunks ongoing equity crowdfunding offer(s). BrewDog has gone from the back of a van to a global, successful brewer that is owned by legions of consumers. Marrying a consumer product, like beer, which typically generates intense loyalty, makes sense.  If you love the beer, you can become a shareholder. Once you become an owner, you have a tendency to advocate on behalf of the brand. And who couldn't love an IPA called Shipfaced?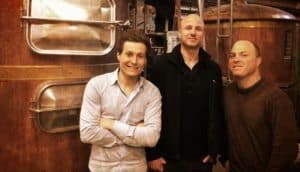 Details of the offer are available to registered users only.  One commenter posted the valuation stood at 60 million SEK or about $7.28 million USD (unverified). The offer is available to just about anyone – with the exception of investors in the US (sorry Yanks).

And why is their logo of a horse driving a train? Good question. Apparently Systembolaget (government owned liquor stores in Sweden) had an issue with someone driving a 19th-century train while drinking. Seriously. So they switched to a horse.

Have a crowdfunding offering you'd like to share? Submit an offering for consideration using our Submit a Tip form and we may share it on our site!

Sponsored Links by DQ Promote