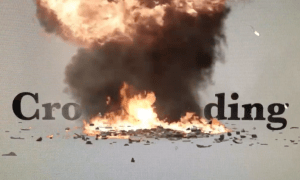 The North Carolina  JOBS/PACES Act, an investment crowdfunding bill, has died in committee as NC legislators ignored a bill that garnered the support of the Governor and advocates of the local economy.
According to a report in WRAL TechWire;
"this represents a huge missed opportunity for North Carolina to join the 21st century and wake up to what is happening in the financial industry. There was no opposition to the bill, and it didn't cost taxpayers a penny. The exemption was a grass roots effort to help solve the lack of financing that has tortured the small business community ever since the 2008 banking collapse. While investment crowdfunding will be working well in many other states, the small business and startup communities here will continue to suffer."
Many other states have passed intrastate securities exemptions to allow local businesses to raise capital from investors located  within the confines of their respective state.  As the national economy has experienced tepid growth, state policy makers have viewed investment crowdfunding as a possible stimulus to create jobs and boost local economies.  Simultaneously federal exemptions that may make it easier for SMEs to raise capital have languished in the rule-making process.
The NC bill (S481) allowed a North Carolina company to raise up to $1M with non-reviewed financials, or up the $2M with reviewed or audited financials. Accredited North Carolina investors may have  been able to invest any amount up to the offering limit, and non-accredited North Carolina investors up to $5,000 annually per issuing company.
WRAL ironically quoted an eloquent commenter; "I think we need a new motto: first in flight, but last in crowdfunding!"
Title III, a retail crowdfunding law as defined by the JOBS Act, may provide a vehicle for the state as rules are expected to be announced later this month and actionable by early 2016.

Sponsored Links by DQ Promote