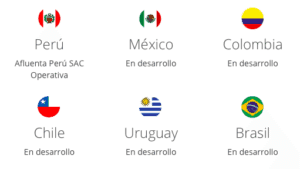 Argentina based Afluenta, a P2P lending platform, is staking claim as the first crowdfunding platform to set up shop in Peru.  The company reports this is the first step in a significant regional expansion. The company expects to launch in Mexico and Colombia, followed by Brazil, Chile and Uruguay in 2016.
"The will to reach new markets, the good service offered by credit bureaus, as well as the lack of investment alternatives to banks, matched with the unsatisfied claims for more accessible credit opportunities, suggest that Latin America has a great market potential", stated Alejandro Cosentino, founder and CEO of the company. "Each market is a challenge, you have to understand that there are specific regulations that require a thorough adaptation of the model to the legal requirements."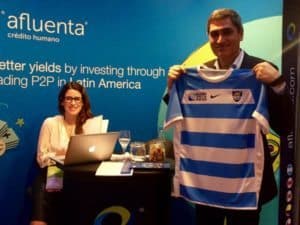 Afluenta states it is the first peer to peer lending platform to expand regionally in Latin America. It views itself as part of the global trend of enterprises that belong to the collaborative economy, such as Airbnb or Uber.  Afluenta states it is considered to be one of the leading companies in the innovation of personal finances in the region. Afluenta seeks to "revolutionize the financial markets", by making finance "more simple, more accessible and with lower costs than traditional banks".
According to Affluent, during the past three years, the online lender has facilitated approximately $7 million for over 2500 loans funded by more than 1500 investors.