The Competition and Markets Authority (CMA) has published its anticipated report on the state of retail banking in the UK.  Unlike the US market, the UK banking industry is almost completely served by several very large banks (RBS, Barclays, HSBC, Lloyds & Santander).  These are the same firms which felt the brunt of the economic crisis along with the associated fallout and frustration of dismal services and ineffective management. It should be noted that the CMA decided against "structural remedies", like breaking up the big banks – a tool that has been discussed in the past.
The CMA stated in the release that banks must solve "long-term problems" and the industry simply does not have to compete enough today to be compelled to provide superior service.  As many people understand, a new breed of Fintech companies are marching in to address these inequities.  When market inefficiencies occur a prime opportunity to disrupt established players may be a powerful method to improve existing services. Unburdened by legacy technology, outdated infrastructure and a corporate culture that "just doesn't get it", banking is finally being challenged.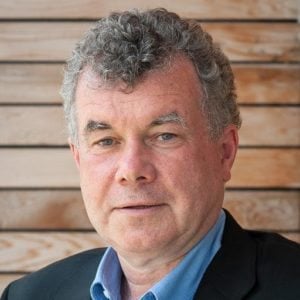 Alasdair Smith, Chairman of the retail banking investigation, commented on the investigation stating;
"Despite some encouraging developments, particularly in the shape of challengers that have entered the market in recent years, for too long banks have been able to sit back and take their existing customers for granted."
The CMA believes the problem exists in both individuals, defined as "Personal Current Accounts" (PCA) and with SMEs. Consumers typically create an account with a single institution and that is their bank.  Changing is a challenge and, frankly, until late there have not been too many alternatives.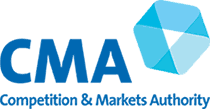 CMA states that 57% of consumers have been with their PCA provider for more than 10 years, and 37% for more than 20 years. Customers are faced with "complex overdraft charges and limited information on product and service quality".  Shopping around is a battle.  Obviously banks would prefer that your would remain married to a single provider – even if the relationship starts to sour.
And bank customers fear switching banks.  Who wants to suffer a complicated, time-consuming process that may have unknown risks.  The CMA noted that some consumers may save up to £260 a year if they switched. On average, a consumer may save £70 per year. The inertia in changing costs consumers money and gives too little incentive for banks to improve. Challenger banks are on the rise and, if allowed, financial startups may come to the rescue.
The CMA did state they encountered "a number of positive developments", including: new entrants into both PCA and SME banking, innovative products becoming available, the digital innovations associated with online and mobile banking, and new tools like Midata and CASS, which have the potential to increase searching and switching.
Cited remedies include:
Requiring banks to prompt customers to review the service they receive from their bank through receiving individual messages at certain 'trigger points'. These trigger points could include a loss of service, closure of their local branch, unarranged overdraft charges or a change in the terms and conditions of their account. In the case of SMEs a key trigger point could come at the end of free banking periods.
Making it easier for consumers and businesses to compare bank products by upgrading Midata, an industry online tool, launched with the support of government, that gives consumers access to their banking history at the touch of a button. Midata allows consumers to easily access their banking data from their bank and input it directly into a price comparison website which can then analyse their transactions, and alert them to available bank accounts which best suit their needs. An improved Midata could have a radical impact on consumer choice in retail banking markets.
Requiring the creation of a new price comparison website for SMEs – currently nothing effective exists to fulfil this role.
Requiring banks to help raise public awareness of, and confidence in, switching bank accounts, through increasing their funding for a widespread and sustained advertising campaign promoting CASS and improving the service it offers.
Requiring better sharing of information with credit reference agencies, banks and financial advisers – making it easier for SMEs to shop around for loans and cutting out the need for multiple application form filling.
While the CMA report is provisional, and defined actions may occur, the single, most effective policy government officials may make is to allow disruptive innovation to thrive.  Financial institutions are going through a profound, revolutionary change, as the internet has showed up to allow services that are better, faster, cheaper and a whole lot nicer.
---
[scribd id=286435579 key=key-nB7rlfpOGbu8iqUpJmWN mode=scroll]

Sponsored Links by DQ Promote