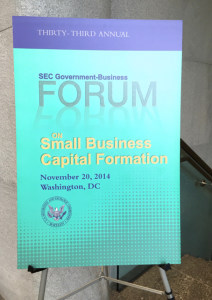 The annual gathering at the Securities and Exchange Commission to discuss issues pertaining to SMEs is scheduled for November 19th, 2015.  The Government-Business Forum on Small Business Capital Formation has become a much-needed event for members of the business community to interact with SEC officials. In 2014, each SEC Commissioner made an effort to participate in the event with Chair White delivering opening remarks on the crucial role in the growth of our nation's economy & the creation of new jobs thus acknowledging the importance of SMEs.
As has been the case in years prior, the morning session of the forum will feature panel discussions.  The SEC states the gathering will commence with the subject of exempt and registered offerings occurring after the passage of the JOBS Act.  During the afternoon session, participants will work in groups to formulate specific policy recommendations.
In past years, a compilation of recommendations are published. The requests do not carry any policy making power, but they may be used as reference items at the SEC and, perhaps more importantly, on Capitol Hill.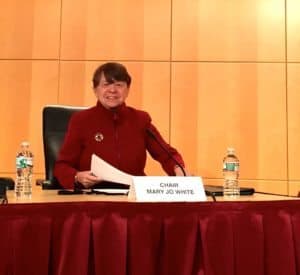 The forum, which begins at 9 a.m., is open to the public, and the morning session will be webcast live on the SEC's website.  The afternoon breakout group sessions will not be webcast but will be accessible by teleconference for those not attending in person.  Anyone wishing to participate in a breakout group either in person or by teleconference must register online by Nov. 13, 2015.  If you have suggestions for topics to be discussed at the forum you are invited to email the SEC's Office of Small Business Policy [email protected]

You may register here to attend.

Sponsored Links by DQ Promote