iAngels, a co-investment platform in Israel enabling private investors to gain access to exclusive early-stage opportunities by collaborating with Startup Nation's leading angels, announced on Wednesday the addition of a new core competency: secondary offerings.
With this value proposition, iAngels gives startups an unparalleled HR strategy and enables investors to access later-stage opportunities that were previously inaccessible to angel investors.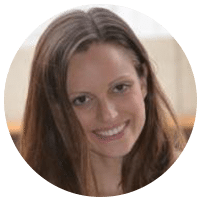 Shelly Hod Moyal, a founding partner at iAngels, explained:
"Traditionally, employees with equity ownership had to wait until the pre-IPO or IPO stage to realize their capital gains. We are proud to say that iAngels is the first equity crowdfunding platform in the world to create early liquidity for these employees. For startups struggling to attract and retain top talent, the ability to offer liquidity to their employees while still scaling up will be a key competitive advantage."
Ofer Vilenski, CEO of Hola, noted:
"As Israel's startup scene matures from quick exits to unicorns, entrepreneurs and employees need patience to build big companies. We chose iAngels as a platform that Hola employees can use to sell some of their stock option equity to enjoy the growth of Hola's value we all work hard to build it into a multi-billion dollar business. We believe this will create the patience to build bigger businesses and to have more fun along the way as we build them."
With iAngels' announcement of secondary offerings, its investment community can now access later-stage opportunities and have the ability to invest in explosive companies that have meaningful revenue, customers, and credibility.
Combining its co-investment model, rigorous due diligence process, and secondary offering capabilities, iAngels continues to innovate ahead of an industry experiencing explosive growth. Sixteen billion dollars was raised through equity crowdfunding platforms in 2014, and 2015 is on pace to be a banner year.