Earlier this week, KXTER, Inc. launched a new crowdfunded Silicon Valley venture fund that is designed to offer individual investors the opportunity to access multiple venture investment strategies and managers in a single closed-end fund.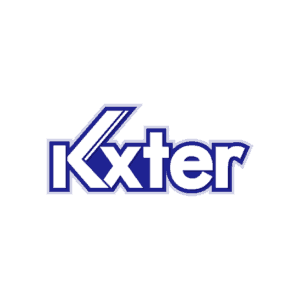 The Kxter Fund One LLC (the "Fund"), which already holds positions in several prominent billion dollar pre-IPO startups, was created to be an alternative to increasingly risky crowdfunding sites as consumers are given their first opportunity to invest in startups under Title III of the Jobs Act, recently approved by the Securities and Exchange Commission. Acting independently, the fund has the flexibility to make investments across multiple platforms, syndicates, strategies and direct investments.
Key differences of Kxter Fund One include:
Minimum investments as low as

$100

per week or

$5,200

per annum.
Independent venture fund that acts like an ETF by investing in a large basket of companies.
Small 1.5% management fee and no carried interest.
Managing partners are fully invested in the fund themselves.
The Fund is headed by successful serial entrepreneurs Thomas Schneider and James Brett and former Procter & Gamble Interactive Marketing and Brand Identity executive Rickard Antblad. The team has a combined 90+ years of experience launching products, building and exiting startups, including most recently the IPO of Schneider Power Inc., which developed a portfolio of $2.3 billion (3,000+ MW) of wind and solar projects and the sale and merger of Mediaco with Frischkorn through Ironbridge Equity Partners.
Thomas Schneider, CEO of Kxter, Inc., noted:
"With a staggering 250,000 startups on 308 crowdfunding sites and recent news of fraud in equity crowdfunding, it is critical for investors to understand that self-investing in startups online is very risky. Having active management and access to a wider range of qualified investments is necessary as part of a core venture investment strategy. Kxter provides insight into Silicon Valley for individual investors and a way to diversify across multiple investment offerings, funds and strategies in a single portfolio solution."
The Fund allocates 80% of its assets among multiple technology strategies with a specific focus on startups and growth companies based in the United States, backed by:
Top 20 venture funds in the

San Francisco

/Bay area.
Top 10 startup incubators and accelerators in

the United States

.
Leading bay area angel groups and investment syndicates.

California

based crowdfunding syndicates with proven long term track records.
Technology specific government and NGO grant organizations.
The fund has reserved 20% of its assets to be invested directly in early-stage startups and innovation experiments.

Sponsored Links by DQ Promote