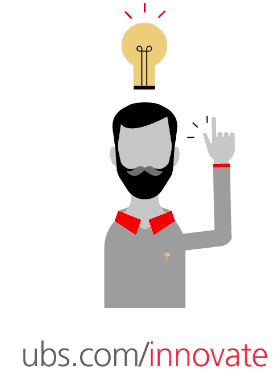 Artificial intelligence, cryptography and biometrics were the winning fintechnologies at the London-region final of UBS's Future of Finance Challenge, a start-up competition aimed at helping the bank source innovative fintech solutions, reported Financial News' Anna Irrena.  The competition is open to international entrepreneurs and startups with potentially disruptive technological ideas and solutions to support the transformation of the banking industry; UBS is offering the regional and global finalists cash prizes and accelerator places worth more than $300,000 USD and more than 300 hours of dedicated coaching from UBS mentors and partners.
"The challenge we have is bandwith. There is so much market structure and regulatory change happening that it is really hard to have time to develop everything internally. This an efficient way of doing things," Christopher Murphy, UBS Global Co-Head for FX, Rates and Credit and Challenge panel judge commented.
From the 15 start-ups pitches,  the UBS judging panel selected the following three companies to proceed to the global final  in Zurich:
• 
Aesthetic Integration: The London-based company developed a system that applies formal verification, a fast-growing technology trend, to test the behaviour of algorithms used in financial markets. The technology could be used by trading firms to test their algorithms, but also by regulators and brokers to determine whether trading venues could behave unfairly.
• AimBrain: The London-based start-up developed technology using behavioural biomentrics to authenticate users.
•

Cryptosense: The Paris-based startup developed a system that uses machine learning, formal analysis and cryptanalysis to find and fix security flaws in cryptographic systems.

The Future of Finance Challenge is divided in four main categories where technology can transform how the bank works and what it delivers for its clients: Secure Banking, Client Experience, Superior Offering and Banking Efficiency.  The competition is open to international entrepreneurs and startups with potentially disruptive technological ideas and solutions to support the transformation of the banking industry.

Sponsored Links by DQ Promote