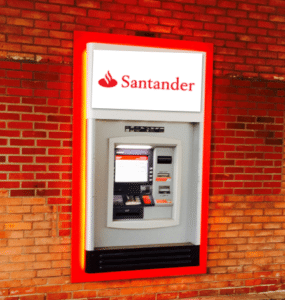 Global bank Santander has halted, at least temporarily, its intent to securitize $1 billion in marketplace lending loans. According to a report in Asset-Backed, this will back out an agreement to purchase loans from the largest domestic marketplace lending platform Lending Club.  Apparently Santander is presently selling its existing portfolio of Lending Club loans after coming under "regulatory pressure" regarding its "capital deficiencies and other risks".
The Fed took Santander to the woodshed earlier this year "faulting the lender's U.S. unit for failing to meet regulators' standards on a range of basic business operations".  According to the same report in WSJ.com, at the time it was predicted that Santander's US operations would fail the test in 2016 too.
A commenter told Asset-Backed that Santander would be back. "They were making money". The same report stated that Santander rejected an offer for 101 cents on the dollar for the Lending Club portfolio.
Securitization for marketplace lending platforms has become a regular process in the past 12 months as platform growth has jumped.